Audi has released a new clip promoting its latest strides in the field of autonomous driving, introducing its latest test car, "Jack".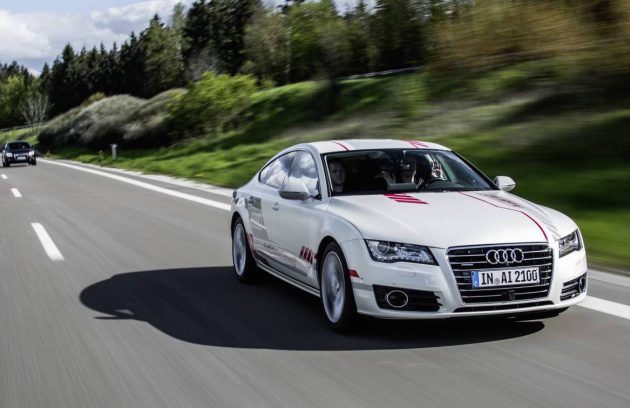 The company claims that Jack can not only safely pilot you down the highway, but can also drive with consideration for other road users – like a human – thanks to even more technology that mimics human driving styles.
Jack can now leave a wider berth when overtaking a semi-trailer on the highway, and will also activate the indicators, turn and deactivate the indicators, provided a safe opportunity presents itself.
The improvements are thanks to an all-new 'brain', known as the central driver assistance controller, or zFAS. The zFAS can create a real-time model which helps it calculate movements, avoid existing hazards and constantly scan for new ones.
Jack joins Audi's two existing autonomous RS 7 models, Bobby and Robby, who have raced around the Hockenheim ring in previous showcases for autonomous technology.
Audi is set to first implement this technology on the next-generation A8, expected in 2018. The A8 is set to be packaged with advanced traffic-jam assist, which takes control of the vehicle from a standstill up to speeds of 60km/h.
Check out the video below for a demonstration.