Mazda is continuing work on its next-generation 'Mazda RX-9' sports car which is set to feature a new rotary engine. Engineers are reportedly developing the engine so it is as fuel efficient as a piston engine.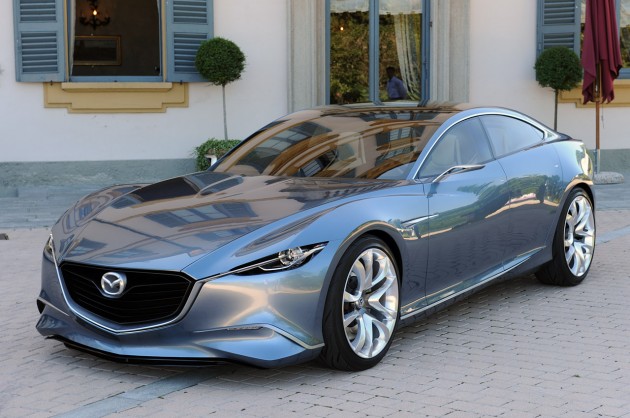 Speaking with Wards Auto recently, Mitsuo Hitomi, general manager-powertrain development at Mazda, reinstated that development on a new rotary is still underway. One of the criteria that engineers have been given is to ensure the unit is fuel efficient. Hitomi said,
"We think we've found a way to improve the rotary's fuel economy to be truly equal to that of conventional piston engines and, if so, we believe we can reintroduce the rotary to the market."
Hitomi says that one of the areas of the rotary that has been revised is the shape of the rotors. He said,
"The rotary has many seals, and 'sealability,' particularly at the apex, or tip, of the rotor has been a longstanding problem. Even with our current 1.3L Renesis rotary, gaps can develop between the apex seal and troichoid housing in light-load operation when imbalances in centrifugal force and gas pressure occur."
He also says that the ignition on a rotary is not ideal as it sits in a recessed position below the housing which can cause increased fuel consumption. He says the team has made "dramatic improvements" in that area as well.
As previously reported, Mazda could be working on a new laser ignition system for the new rotary sports car, dubbed the Mazda RX-9. The technology is yet to be confirmed, but it's believed such as setup could assist in improving power output as well as fuel economy.
As for timing, it is only early days yet. The report says to expect a potential market release to occur in around two years, depending on when the engine plans are finalised.
(Mazda Shinari concept shown)