Patent images depicting the upcoming Polaris Slingshot have been found, revealing an interesting three-wheel road vehicle design with sporty body panels.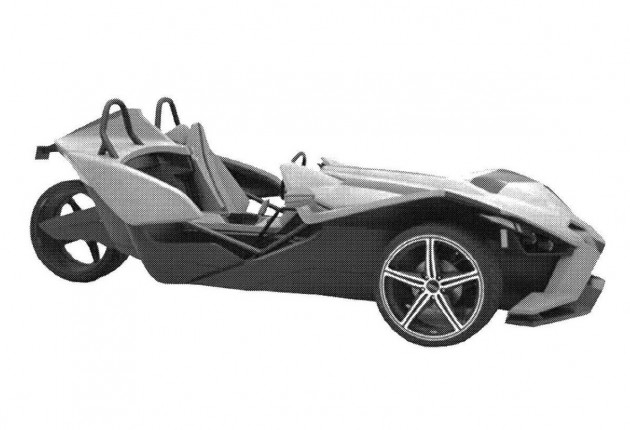 Adopting a kind of two-seat trike layout, the Polaris Slingshot will be introduced to help support Polaris's long-term growth strategies, which includes spanning out and offering more products.
As you can tell by these patent images, the Slingshot will be a focused lightweight ready to take on the likes of the KTM X-Bow and Morgan 3 Wheeler. It uses a single wheel at the back with two regular vehicle-size front wheels.
The open-top cabin incorporates a very modern and racy theme, with no real windscreen. Body contours form a sharp-edged and very aggressive design, with a lower front spoiler and angular headlights. Two roll over hoops protrude out from the bodywork.
Official engine specifications are yet to be announced, however, it's believed it will come with a GM-sourced 2.4-litre four-cylinder unit producing around 150kW. Power will be sent to the rear wheels via a belt-drive system.
The gnarly creation is set to go into production later this year.