Ahead of its domestic launch next month, Kia has further detailed specifications and safety features for its home-market spec Stinger (KDM?) in Korea, that will not be wearing a Kia badge.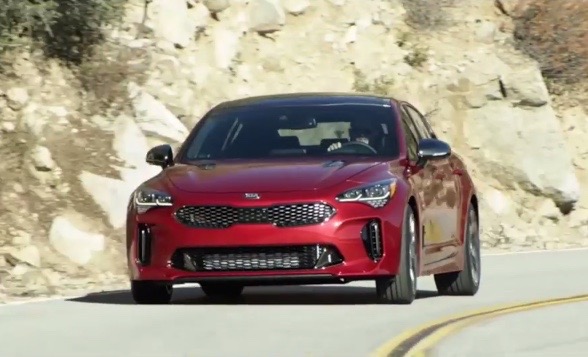 The Stinger will receive its own unique badging in the domestic market, while keeping Kia badging for the rest of the world to boost its maker's image. This will be the first Kia sedan to wear a unique badge.
Korean Stingers will be available in three different trim levels; a 2.0-litre turbocharged four-cylinder, 3.3-litre 270kW/520Nm twin-turbo V6 that reaches 100km/h in 4.9 seconds, and a 2.2-litre R-Series turbo-diesel engine that will also be available in Europe.
Safety features will include highway driving assist, active lane keeping, adaptive cruise control and forward collision alert. Meanwhile the driver will be presented with five driving modes, including Eco, Comfort, Smart, Sport and Custom.
The rear-wheel drive Stinger is one of the most hotly anticipated cars, being pitched as a Falcon XR6 Turbo and Commodore SS alternative when it arrives here later this year. Elsewhere it is being pitched as an Audi A5/ BMW 4 Series rival, hence the diesel engine.
Meanwhile, Kia's US-division has released a video with design boss Peter Schreyer and chassis engineer Albert Biermann both discussing their respective visions of the car. Check it out below.