General Motors has announced it will manufacture an all-new model at its Orion, Michigan factory "unlike any in the plant's 32 year history". US$245million will be invested, and 300 additional workers are being hired for the new model.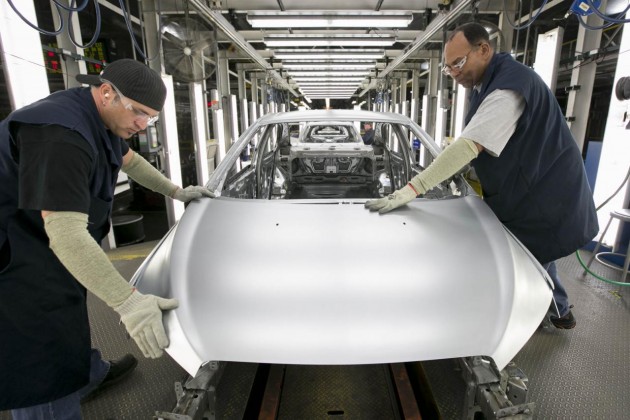 This is in addition to the recently announced Bolt – itself a significant milestone for the American giant. The Bolt is set to be General Motors's first fully-electric car since the 1996 EV-1. Showcased as a concept at January's Detroit Motor Show, the vehicle had input from Holden's design team and is a precursor to a production version, which GM says will cost US$30,000(approximately AU$38,772), after a US$7500 government incentive.
The Orion plant specialises in small cars, presently making the Chevrolet Sonic (Holden Barina) and Buick Verano (Astra sedan). Given this, and the timing being close to the Bolt, it could well be another electric model of compact dimensions. Cathy Clegg, GM North America vice president of manufacturing, said,
"Orion Assembly is a breeding ground for manufacturing innovation. It serves as a model for how to engage the entire workforce at all levels to achieve success. The plant is up to the challenge of building this brand-new product, something it's never seen before."
After witnessing the success and disruption of Tesla Motors, GM is getting serious about a mass-produced electric car. Especially since the announcement of the Model 3, which will be competing in the same space as the Bolt.
GM broke new ground with the launch of the Chevrolet Volt plug-in hybrid in 2010, and is the only one of the big three (GM, Ford, Chrysler) to embrace an electric-only model. This is surprising given Ford's recent success and return to profitability.
Stay tuned for announcements of whether the Bolt, or this new model, will reach our shores with a Lion on its nose.