Pininfarina's spectacular Geneva Motor Show exhibit, called the H2 Speed, is "halfway between competition prototype and production supercar", showcasing how a hydrogen future could even spread as far as the racetrack .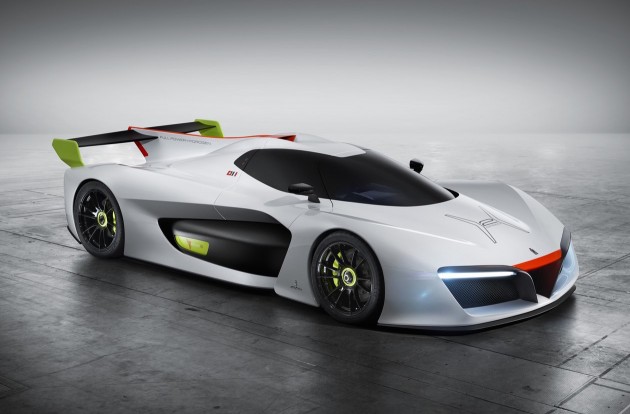 Utilising a lightweight hydrogen fuel cell, the concept is the product of two years hard work by the storied Italian marque.
The electric motor is said to produce a note unlike any other to give the car a distinctive sound signature. Powertrain producer GreenGT has incorporated futuristic whines, calling on its eight years of expertise in alternative energy propulsion systems.
According to the design house, the H2 will "appeal to customers who love speed, performance and innovation and who are, at the same time, attracted by the typical exclusivity of a Pininfarina-designed vehicle produced in limited series".
The powertrain generates 370kW using two electric motors, with a direct-drive straight to the rear wheels with torque-vectoring technology. Performance is claimed at 0-100km/h in 3.4 seconds, the quarter mile in 11 seconds, and a top speed of 300km/h.
In terms of electric components, the H2 Speed uses a hydrogen tank with a capacity of 6.1kg, with energy coming from a twin-stack PEMFC fuel cell with 210kW. Only air and water comes from the exhaust, and the entire vehicle weighs 1420kg.
Pininfarina was acquired last year by Indian company Mahindra&Mahindra.