Polestar, Volvo's official motorsport partner, may soon span out and help the Swedish brand introduce sports cars with diesel and hybrid powertrains.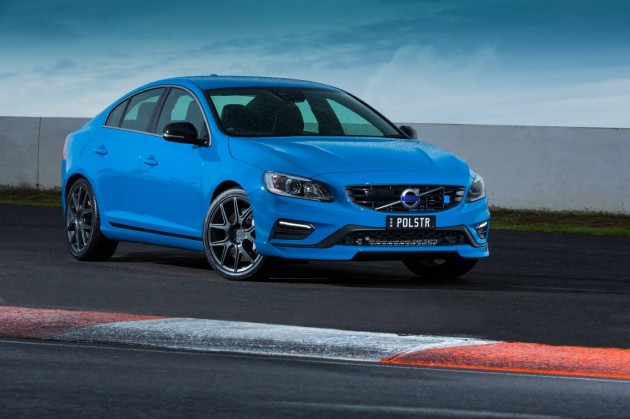 At the moment there is just one Polestar vehicle in Volvo's showroom, the S60 Polestar (pictured). It's a bespoke vehicle based on the S60, dressed in sporty highlights with real motorsport-derived engineering underneath.
Polestar also provides a specific engine computer tune for all flagship R-Design S60/V60 and XC60 models. Aside from the tune only a small badge on the back distinguishes Polestar's involvement.
The motorsport brand is believed to be planning a number of unique new models based on Volvo cars, and now we hear such cars could use hybrid technology and even diesel power.
It all stems from Volvo's recent release of the Drive-E engine family. These 2.0-litre turbo four-cylinder units will eventually replace all five- and six-cylinder engines in some form or another.
To make up for the extra power and torque of the sixes an electric motor system is being developed, which will feed power to the rear wheels. Speaking with Autocar recently, Hans Baath, Polestar boss, spoke about the potential direction for the company, saying,
"Power output [of the smaller engines] is not a problem – there's so much 'green' technology that is from racing, such as low friction and roller cams – and electrification is logical because low-end torque is the weak spot in downsized engines. It's also interesting that we can use electrification to produce four-wheel-drive Volvo models."
The report says we should expect upcoming performance Volvos to feature a four-cylinder paired with an electric motor. This kind of layout will help battle fuel economy without taking away the joy of performance.
Of course, another direction that has a similar sort of outcome is the performance diesel. While most rival brands from Germany, such as Audi and BMW, offer bespoke performance diesel models. Volvo and Polestar are yet to grab hold of that sector.
That could soon change as well. Polestar currently offers a computer tune for the D5 variants of the S60 and XC60, however, the engines and their components are not unique. Baath admits there is scope for dedicated performance diesel models.
The next Polestar vehicle to launch is expected to be a unique hatch based on the V40. We'll keep you updated.