Lexus is asking fans to name the new hero colour for the upcoming Lexus RC F high-performance coupe. The colour is a metallic orange, similar to the colour featured on the IS F Pikes Peaks racer.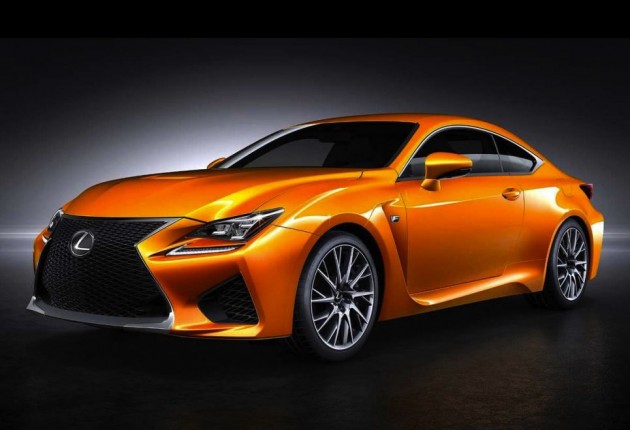 So far, fans have come up with Solar Flare, Fiery Orange, and Outrageous Orange. There's also been a few humorous ones such as Spiced Vomit, F ing Orange, and Taxi Cab Orange (named after Brisbane cabs).
This is the first image that we've seen of the RC F sporting the new colour. Up until now the car has only been featured in the usual Flame Blue.
As for the car, it will arrive later this year. It sports the company's most powerful 5.0-litre naturally aspirated V8 engine. With 335kW and 518Nm on tap, it will put up a decent fight against rivals such as the upcoming BMW M4 (316kW) and the Audi RS 4 (331kW).
The car will be available with a special carbon package, adding carbon front and rear spoilers and a carbon roof. These will improve the car's overall power-to-weight ratio and improve handling and performance.
You can head over to the Lexus Facebook page to pitch your colour name.