Lamborghini has released a new Lamborghini Aventador 'Quality' promotional video, showing off some of the attention to detail Lamborghini engineers go to.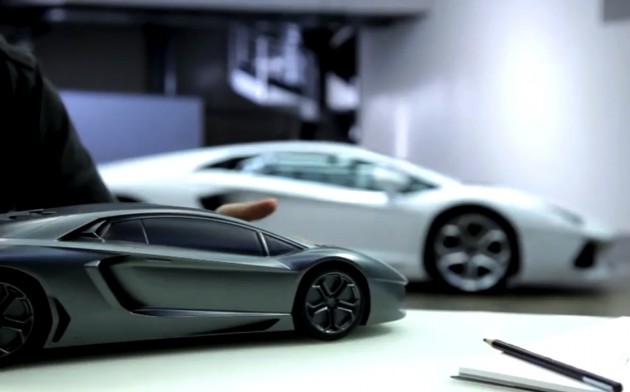 It starts out by showing how the design of the Aventador was formed using nothing but a pencil, and then it shows some of the prototype scale-model formations of the body.
The Lamborghini Aventador LP700-4 is built upon a single-piece carbon fibre tub, which is then covered in various carbon fibre panels and other exotic metals. The video shows how some of these aspects are formed and tested using intricate tools.
It's a pretty cool video and kind of sends goosebumps up your back near the end of the film, when it shows the exquisite quad tailpipes exiting the rear. And check out the size of those brake calipers.