Pagani has been releasing a number of very intriguing teasers lately, leading up to a reveal of some kind at the 2013 Geneva Motor Show next week. The latest teaser confirms that a Pagani Huayra Sonus Faber option package is on the way.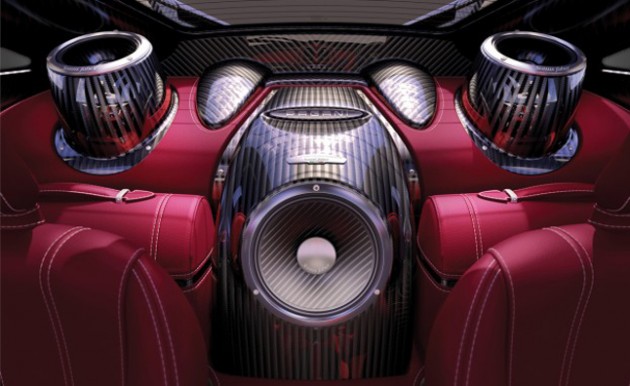 It was previously speculated that high-end audio company Sonus Faber would be working with Pagani on some sort of project. Now we know for sure that the two have been working some impressive magic for the Huayra.
The unique package will incorporate an extensive and very comprehensive sound system packing 1200 Watts. It will also showcase some amazing carbon fibre speakers that use lightweight neodymium magnets, and intricately detailed speaker-boxes to match the ultra-exotic cabin decor of the Huayra.
As you can see just by looking at the arrangement, the package is set to be a very expensive one. Even so, if you're in the market for a Pagani Huayra you are probably going to want to take up on the option regardless of cost.