Korean carmaker Ssangyong, which is owned by Indian conglomerate Mahindra&Mahindra, has today announced its intention to bring to market a power window system that does away with buttons.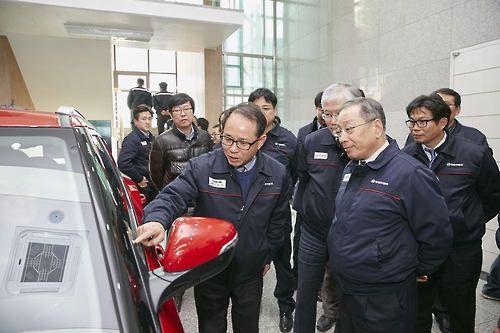 The 'Touch Screen Window System' eschews tactile buttons for a gesture touch-based system, where the driver or passenger runs their hand up or down the window to operate it. Speaking at the 2017 R&D Tech Day held in Anseong, South Korea, the company president Choi Jong-sik said:
"The company will continue to develop next-generation products that will meet the needs of its customers while setting a new trend by encouraging creative ideas and innovative research."
Other automakers have experimented with this technology before, with reports suggesting that Jaguar was going to be the first to market this technology back in 2015, but there has not been any word on that since. Nevertheless, it could show up on the 2018 XJ flagship.
According to Korean outlet Yonhap, the world-first tech will be seen in a car launched before year's end, most likely the new SsangYong Rexton large SUV. This is also then likely to filter to other models and potentially Mahindra models.