McLaren will be revealing for the first time a glimpse of the all-new McLaren P12 supercar at the 2012 Paris Motor Show later this month. It will be a concept version, but McLaren is adamant a production version will follow.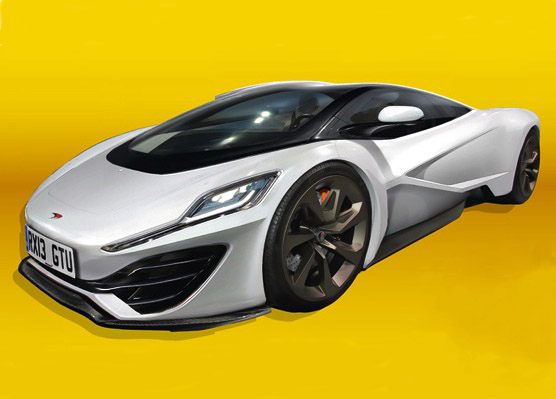 (Rendered speculation only)
This is the spiritual successor to the mega McLaren F1 that we've all been waiting for. Filling the shoes of the F1 will be a big task, but McLaren is taking it very seriously. The company's director for Asia Pacific, Ian Gorsuch, recently gave some hints about the new model, saying,
"We are not revealing the power yet, but we don't get into the game of competing on numbers. This is going to be extreme in technology: how it delivers power, how it handles. Technology is delivering performance with finesse.

"Because we have our own wind tunnel, some of the world's best aerodynamicists and one of the world's most sophisticated simulators, we can use all of this technology to create ultimates in automotive engineering.

"What is being shown in Paris is just a wonderful extreme example of how we can do this. I remember speaking to an engineer when we were looking at it and he said 'every molecule of air that touches this car has a job to do'."
In terms of production numbers, Gorsuch said that it will be a difficult decision as the company doesn't want to annoy potential buyers if not enough are made, but at the same time it doesn't want to ruin its exclusivity.
As for it's name, it has been given the nickname the McLaren P12 for now, but rumour has it it may be named the McLaren P1 in recognition of the mighty F1. Gorsuch said,
"We have lots of working titles that we use. And we tend to use alphanumeric working titles and also alphanumeric names."
Lastly, performance-wise, it is believed the McLaren P12 will use a revised version of the MP4-12C 3.8-litre twin-turbo V8. A specific power output is yet to be revealed, however, rumours are suggesting around 900hp (671kW), with the use of a KERS electric motor system.
This is going to be one concept to look forward to. Although the concept will be an extreme version of the production car, as mentioned above, it will give us a thorough preview of the F1 successor.