It's that timely task we all hate – scrapping off the old one and slapping on a new one. Today the NSW Government announced that from January 1, 2013, light vehicles (weighing up to 4.5 tonnes ) registered in NSW will no longer require the little annoying label.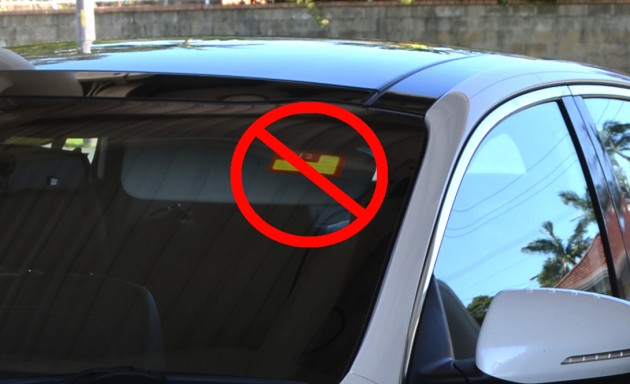 Police will now take down number plate details and utilise their in-car computer to look up any needed information on vehicles on the road.
The idea to abolish the stickers was announced by NSW Premier Barry O'Farrel, and Roads Minister Duncan Gay.
Regarding the decision, Mr O'Farrell said:
"This is a massive time-saving for both business and motorists, but it is a sensible policy. This won't interfere with the way enforcement occurs, what it will do though is remove unnecessary red-tape."
Rego labels have been mandatory in NSW since 1932. We can only wonder how many stickers have been printed out over the years?
In the past two years, state governments in Western Australia and South Australia both decided to abolish the mandatory rego label system (SA in 2011, and WA in 2010); is it good to see NSW following suit?
The only downside we can see to this new ruling is people might forget when their rego expires. The annual letter in the mail should do the trick.
What do you think? A good move? Or will you miss the once-a-year task?