Images purporting to be of the new 2013-2014 Volvo S80L have surfaced on a Chinese website called AutoSina, giving us some possible clues as to what the new standard wheelbase 2013 S80 will look like.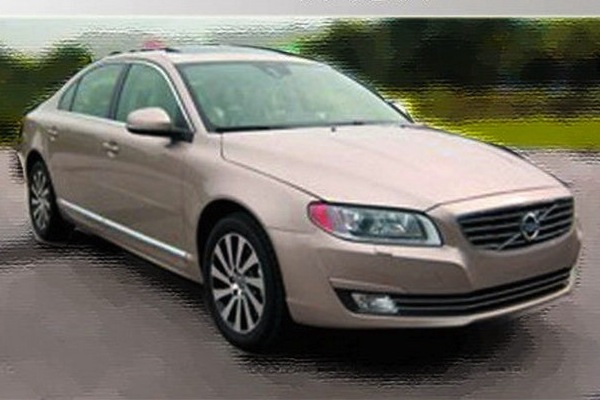 Volvo has previously said that major refreshes for the S60 and the flagship S80 are coming next year, so it was only a matter of time before an early prototype was spotted. In this case, it's the S80L, which is a long wheelbase version that is apparently being set up for the Chinese market only.
The car is seen with no disguise or camouflaging, giving us a clear idea at what the normal S80 could look like. The front end blends in much more smoothly compared with the last S80 (2011), showcasing Volvo's latest design language.
The headlights are updated, featuring a string of LED daytime running lights, while the lower section of the front bumper bar includes a set of horizontal grilles which almost extend the entire length of the bar.
At the back only the lower bumper bar seems to be updated. It features, again, a smoother flow of contours rather than multiple steps and lines like the previous model.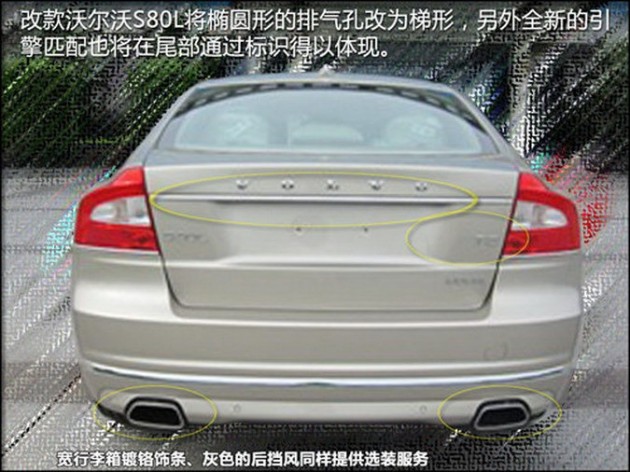 Under the bonnet, the 2013 (2014 in some markets) Volvo S80 is expected to feature a downsized range of engines. Volvo research and development chief Peter Mertens has previously spoken out about the company's plans to adopt four-cylinder engines into all of its vehicles in the future. In an Automotive News Europe report, Mertens said,
"Before the end of the decade, all Volvo models will have engines with no more than four cylinders. We will develop four-cylinder engines with higher performance than today's six-cylinder units and lower fuel consumption than the current four-cylinder generation."
The S80 could come with the company's latest 2.0-litre turbocharged four-cylinder unit, which actually starts life as a Ford EcoBoost item. At least one turbo-diesel variant is also highly likely.
Volvo aims to really boost sales in the coming years, and wants to achieve 800,000 yearly global sales by 2020. The new S80, and particularly the S80L for China, is set to assist with the goal.