Nissan has unveiled a Nissan GT-R VVIP special edition ahead of its Big Boys Toys 2012 event debut in February. The special model is designed for the Middle East market only.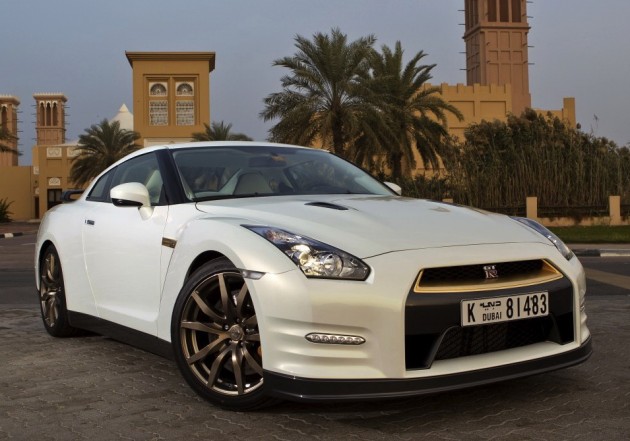 Looking like your typical Middle East special, the Nissan GT-R VVIP features plenty of rich highlights, specifically, gold highlights. There's a 24-carat gold plated front grille surround, and gold plated indicator clusters above the heat-extraction vents on the side, and gold VVIP badges.
Inside is similarly luxurious, with white leather quilted seats with gold trimmings on edges, as well as gold door pull handles. On the dash there's also white leather which blends down into the white carpet and centre console trimming. If this is not to your tastes, Nissan will be offering 12 interior colour scheme options in total.
It's not all about gold though, the Nissan GT-R VVIP also comes with a new carbon fibre rear wing to remind those behind it that this is still a ferocious weapon when it wants to be.
Pricing is yet to be revealed, although, it's reasonable to expect a fairly decent margin up from the normal GT-R price. What do you think of it? Over the top or a nice take on the otherwise straight-cut supercar?