Talk about extracting every ounce of performance from a compact unit. This is Nissan's new 1.5-litre turbo three-cylinder racing engine which will be used in the updated ZEOD RC pointed race car.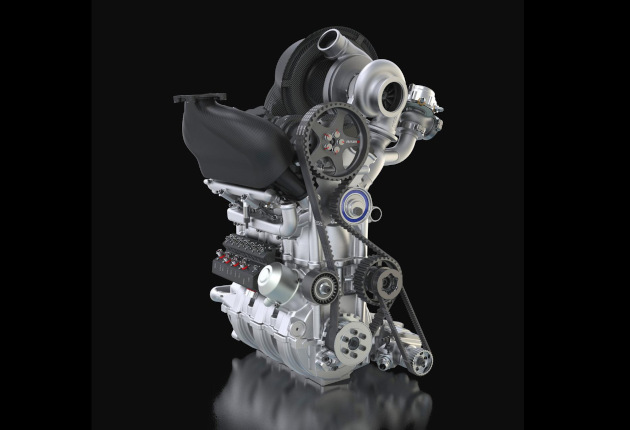 A lot of carmakers seem to be jumping on board the 1.5-litre three-cylinder bandwagon, including Ford, BMW, and now Nissan. Only in this it's a little different in that its main purpose in life is to go racing.
Called, specifically, the DIG-T R engine, it's a 1.5-litre inline three-cylinder which is just 500mm tall, 400mm long, and 200mm wide. It's so small in fact it only weighs 40kg, which is light enough for an average bloke to pick up (see image).
Despite the minuscule size the unit produces an incredible 298kW of power and 380Nm of torque. The power output is similar to what a high-performance V8 offers. Even the torque figure is very strong, let alone for a three banger.
The mighty unit has been built by Nismo and uses a number of tasty carbon fibre features, including a turbocharger inlet shroud, intake manifold, and rocker cover.
A racing debut for the engine will take place at the Le Mans 24 hours event in June. In the meantime, Nissan will be testing the engine and the ZEOD RC car.