An interesting Ferrari has been spotted at HR Owen in London, said to be a Ferrari 458 V12 owned by Eric Clapton. The special one-off ordered model is styled on the Ferrari 512 BB of the late-Seventies/early-Eighties.
The Ferrari 512 BB (Berlinetta Boxer) came with a 4.9-litre flat 12-cylinder engine producing around 268kW. It featured trademark horizontal bonnet vents just like this super-rare 458.
Rumours in past had kicked up the idea that a special model had been ordered by artist Eric Clapton back in 2010. These images seem to prove those rumours were true.
What's not clear though is if the car actually features a 12-cylinder engine in the back instead of the factory 458 4.5-litre naturally aspirated V8. According to various reports the 458 doesn't feature a flat 12, but a 6.0-litre V12 borrowed from the 599 GTO.
Other interesting highlights include a two-tone body with a lower front spoiler, reminiscent of the old 512. At the back there's also extensive styling revisions, with a new body-moulded engine cover and rear spoiler.
Whatever it is, it sure is interesting.
UPDATE: According to new reports, the model is called a Ferrari SP12 EPC, and it is set for a proper unveiling of sorts later this year.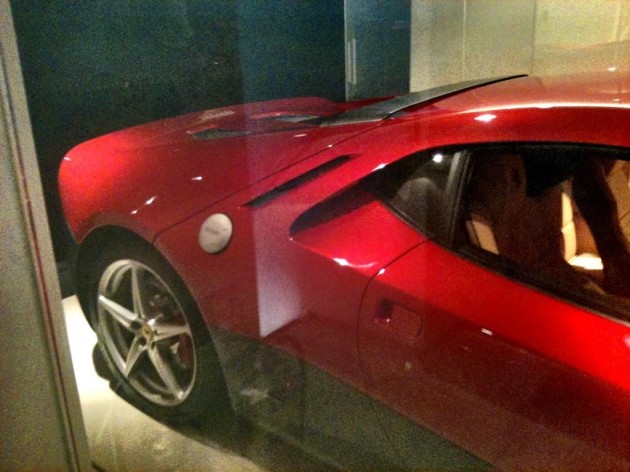 (Some images courtesy of Luke Gibertson Photography, via GTSpirit)