An image of the next-generation, 2017 Jeep Compass has surfaced online, giving us our first look at small SUV before its expected debut at the LA auto show in November.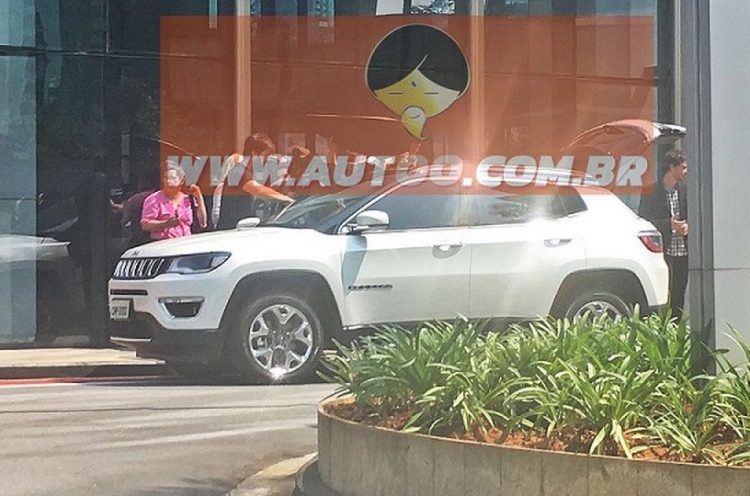 As previously reported the next Compass will come in as a replacement for both the current Compass and the Patriot, both of which have been around in essentially the same form for 10 years.
It's understood the new model will adopt the Compass name, as indicated by this example which was recently spotted by Autoo.com.br during what appears to be a photo shoot. Compass is written on the front door.
The new model looks like it will take on Jeep's latest styling language, with elements of the current Grand Cherokee seen at the front end and headlights, along with some design cues borrowed from the Renegade around the D-pillar, squared wheel arches, and side windows.
This example is also seen showcasing a black roof which could become an option to give the small SUV a fashionable appeal. It's believed it will also come with a range of engine options and trim levels including 'Limited' as seen here.
According to reports the new model will be underpinned by the Compact Wide Platform also seen under the Fiat 500X and Jeep Renegade. This is a much newer chassis compared with the current 'GS' layout that was co-developed with Mitsubishi, debuting in 2005 on the Mitsubishi Outlander.
Given that Jeep looks to be conducting a photo shoot for the SUV, it would be reasonable to assume an online debut isn't far away. At the very least, we'll only have to wait until the LA show in November. Production is set to take place at FCA's Toluca plant in Mexico.