The Ford Mustang, an icon that's been around now for over 45 years, could change its profile for the first time in the upcoming 2014 Ford Mustang to appeal to younger generation buyers.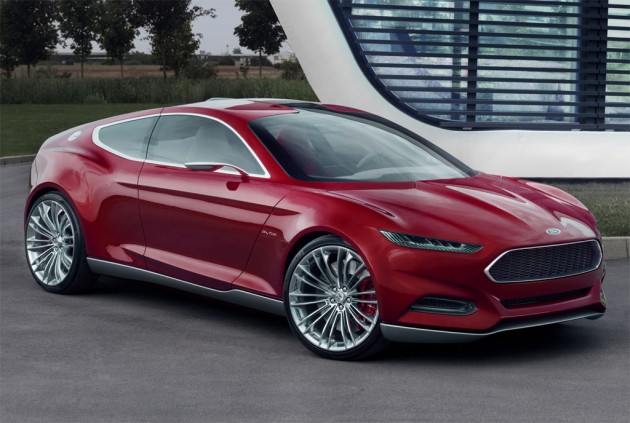 According to a Wall Street Journal report, Ford is working on a major makeover for the next-generation model, incorporating more modern lines, and a new face inspired by the Ford Evos concept car (pictured).
The new model is set to retain the traditional round headlights and shark nose, however, panel contours and shapes will be much more modern. A small group of insiders who have apparently seen the new model say it looks very similar to the Evos concept.
Some have said the new model even takes on the styling of an Aston Martin, which would of course mean the retro shape could very well be gone. Alexander Edwards, an analyst with Strategic Vision, spoke about why Ford would want to change its tradition, saying,
"You cannot sustain sales without looking for new buyers. True, you are going to lose sales, but you need to refresh the population of buyers.

"The main goal that all automobile companies need to be successful at is, let's prepare vehicles that the next generation will want to be in, but have all the other features that will still appeal to the older generation as well."
As previously reported, Ford is set to launch the next-generation Mustang on a more global scale, and is expected to introduce the muscle car in Australia. It's believed Ford will be producing the next-gen model in right- and left-hand drive as a way of celebrating its 50th anniversary.
In terms of engines, the new model is likely to come in a range of flavours, including the traditional V8 and high-powered GT500, however, there's also a potential for an EcoBoost four-cylinder to join the lineup. We'll keep you posted with all the official details.