Audi is getting ready to unveil the next-gen Audi A6, known as the C8, sending out a teaser video to give us a quick glimpse of its design and interior.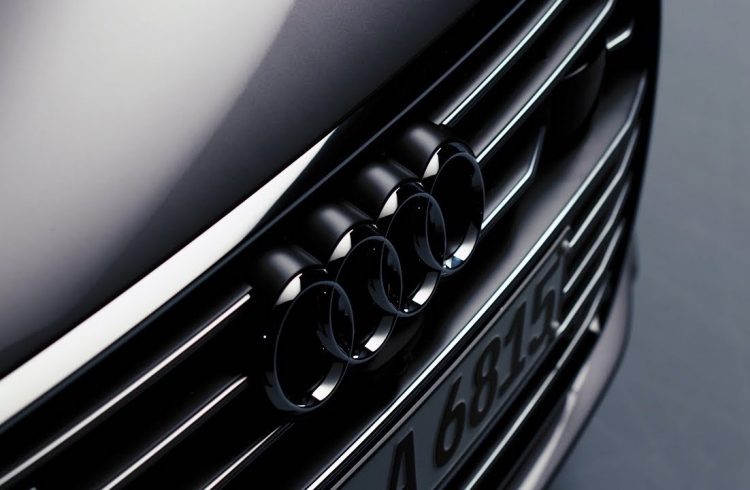 The current C7 generation has been on sale now since 2011, although it did receive a facelift in 2015. For the next-gen model Audi is set to adopt the newer MLB Evo platform, switching from the current MLB. This newer layout is already in use underpinning vehicles such as the latest Porsche Panamera, Audi Q7, and even the Lamborghini Urus.
With the updated platform we can expect some weight optimisation for better handling, performance and efficiency, while also facilitating slightly larger dimensions for increased cabin space and comfort. Of course, the platform will support a brand new body, arranged with a fresh design.
Judging by prototype sightings the C8 A6 will adopt Audi's latest styling language which is most evident by a large interpretation of its hexagonal grille. There's also going to be some flash new headlights with Matrix LED technology on offer, as well as a new-look LED taillights.
As the video shows, the grille appears to feature metallic trimming on each of the grille tiers, and what appears to be a prominent centre piece running through the middle. The teaser video also shows us the fully digital and customisable instrument cluster.
Under the bonnet we should probably expect a similar array of engines as the new A7, including four- and six-cylinder units, as well as a hybrid. The S6 performance model is set to continue and there's been rumours it could switch to a diesel, with the RS 6 flagship likely to keep its 4.0-litre twin-turbo V8.
Audi hasn't mentioned anything specifically in regards to the timing of the reveal, but with the Geneva motor show coming up on March 6, it's probably a safe bet. Check out the teaser below for more.