TVR hasn't released the last teaser for its upcoming sports car, showing an image of the front end parked next to a classic TVR in preparation for its debut and 70th anniversary celebration.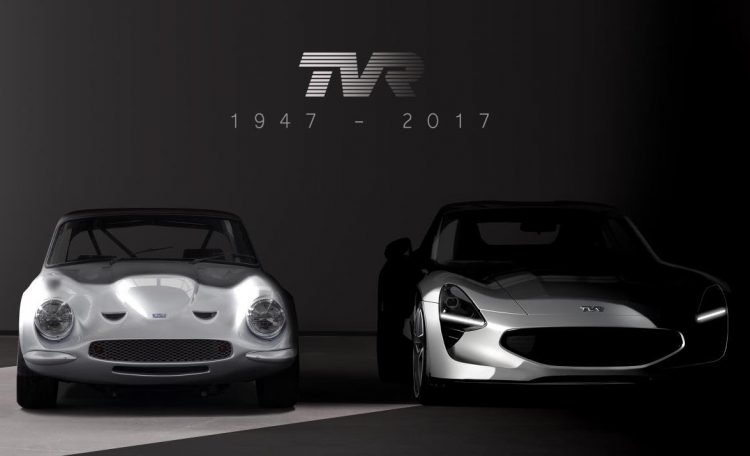 Nothing else is revealed with the teaser, but we already know plenty about the all-new sports car. It will be built on Gordon Murray's iStream carbon fibre platform, with a kerb weight of around 1200kg.
Performance will come from a 5.0-litre naturally aspirated V8 engine developed by Cosworth, producing around 360kW. An acceleration target for the 0-100km/h sprint has been set at under 4.0 seconds, with a top speed of around 320km/h.
Like the classic TVRs, handling and lightness will be the new model's key focus. Avon tyres has confirmed it will be the tyre of choice for the yet-to-be-named sports car, using its ZZ5 high-performance compound to further assist with handling. The tyres feature unique sidewall graphics exclusively for the TVR.
The company has previously confirmed the big unveil will take place at the Goodwood Revival Earls Court Motor Show this Friday. It will be the first time a major international car debut takes places at the event. As a bonus, the debut will also coincide with TVR's 70th anniversary, with a special exhibit being set up to showcase some of TVR's iconic cars.