There's a number of rumours floating around at the moment talking about what the new F80 BMW M3 will be powered by. The latest of such is surrounding a patent application which BMW recently submitted for an interesting twin-turbo V6 design.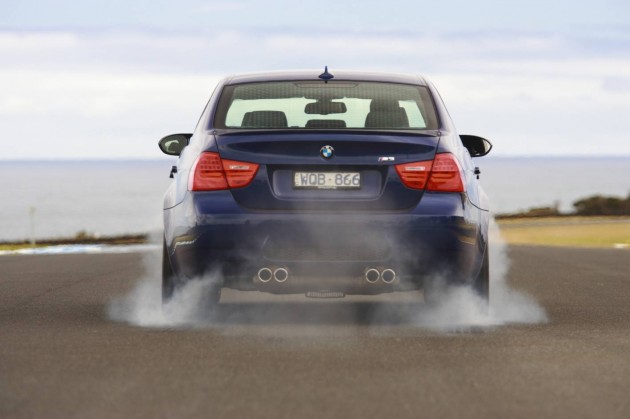 A twin-turbo V6 for the next F80 BMW M3? It just doesn't sound right does it? It's also not very consistent with BMW's heritage, having hardly ever produced a V6 petrol engine in the history of the company.
Even so, BMW has in fact applied to patent a new twin-turbo V6 design, as these images found by Bimmerpost prove. The engine design is being earmarked as a possible powerplant candidate for the next BMW M3.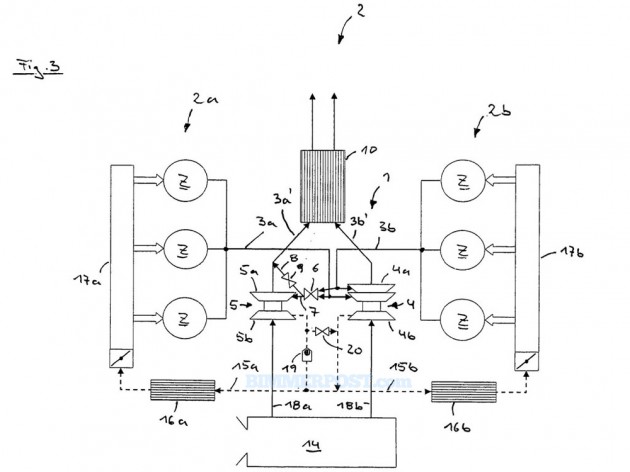 It's not you're ordinary V6 design. According to the patent application, the V6 exhaust manifold will gather all six outlet pipes and combine them into one, which will then feed into a turbocharger (most likely a TwinPower twin-scroll item). The spent gases from the turbocharger could then feed straight into another turbocharger.
This sequential twin-turbo setup, which BMW says, could allow plenty of flexibility in separate turbocharger sizes and designs. If this setup application is successful and does end up being used, speculators predict a smaller twin-scroll turbocharger in the first position, while a larger unit would then be used as the secondary placement for more puff higher up in the rev range.
Of course, there's no official word on if BMW M will use this unit in the next F80 BMW M3, it is only a possibility at this stage.
Other rumours about the next BMW M3 engine going around at the moment include a 4.4-litre twin-turbo V8 – like a detuned version of the 2012 BMW M5 engine, a 4.0-litre twin-turbo V8, and, perhaps the most likely, a 3.2-litre triple-turbo straight six.
Of all the possibilities, which layout would you most like to see on the next, F80 BMW M3? We'll keep you posted on official word as soon as possible.
Also check out:
– BMW M3 Interceptor by CLP Automotive with 600PS
– Video: BMW 1 M Coupe vs E46 BMW M3 CSL on the Nurburgring
– Video: BMW M3 GTS vs Porsche 911 GT3 RS on Fifth Gear