Lamborghini's CEO has divulged more details about the upcoming Urus SUV, expressing his desire to move families as well as female owners into a raging bull.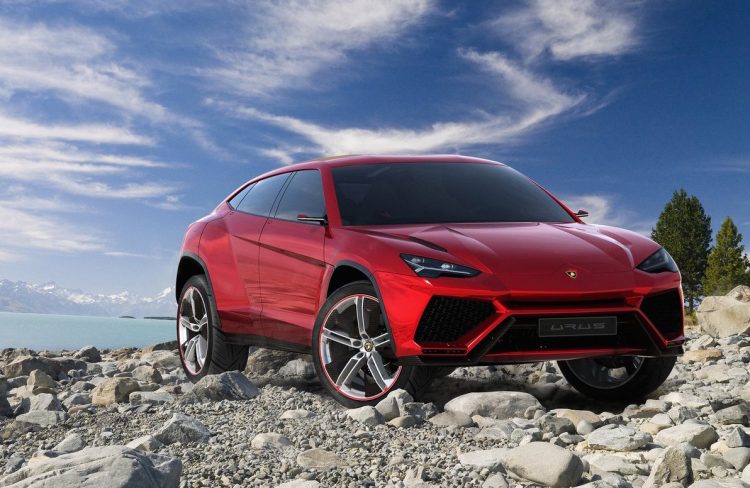 Stefano Domenicali, Lamborghini's chief, says its upcoming entrance in the SUV market, known as the Urus, "will be a game changer… it will make Lamborghini different."
"A bull is always aggressive, but I would like to give us a new philosophy toward the future: A bull can be gentle," he said in an interview with Automotive News. His comments seem to address some of the cynicism in regards to Lamborghini, a well-established manufacturer of hyperbolic supercars, entering the comparatively bland SUV market.
While confirmed details are scarce, Domenicali says it is unlikely the Urus will receive Lamborghini's signature V12 powertrain, hinting instead at a turbocharged V8 unit in the area of 447kW.
"A bull can recognise people with a glimpse of the eye and be smart. He is not always aggressive in a negative way. He's aggressive because he is very strong animal, but the Lamborghini of the future is an animal that can recognize the beauty of people, can recognize the fact that we are going to a family-oriented business with an SUV."
Lamborghini is definitely moving toward this market segment. Last week the manufacturer said it expects sales of the 2018 Urus to double current production volumes at the Sant'Agata factory in Italy.
Currently, females account for just five per cent of Lamborghini's global sales. Domenicali has expressed his intent to change this, and with Lamborghini offering an SUV in the near future, it could secure a piece of the pie in a relatively new demographic. A recent J.D. Power & Associates study reported that females account for 53 per cent and 48 per cent of small and small premium SUVs, respectively.
Domenicali also said he remains optimistic in his team of engineers: "We have a small company, but we know we can do a good job.
"And we are humble – it's a different customer, a different car, a different network. We are top with regard to the super sports car, but this will be a different business."
The Urus has been designed to appeal to a younger, 35-45 year-old demographic, in addition to families who would have otherwise walked straight past a Lamborghini dealership.
While recent changes and the introduction of a Lamborghini SUV have raised some eyebrows in the automotive world, Domenicali has stipulated that there's some aspects Lambo won't budge on. A V12 powertrain will always be offered, for example.
However there have been several hints to a plug-in hybrid or electric variant of the Urus, if the addition of the technology doesn't impend on the archetypal 'Lamborghini-ness' of the vehicle.
"Our customers want to feel the car, they want to hear it, they want to feel the vibration of the engine. They are expecting from us to be current with our cars and yes, to invest in technology, but at the right moment — not before and not after," he said.
Expect the official unveiling of the production-spec Lamborghini Urus sometime in 2018.