On the eve of the Geneva Motor Show, Volkswagen has shown its China-only flagship called the PHIDEON. Using the MLB platform typically reserved for Audis, Bentleys and Porsche Macans, the PHIDEON perches atop the Volkswagen tree, supplanting the Bentley Continental-based Phaeton.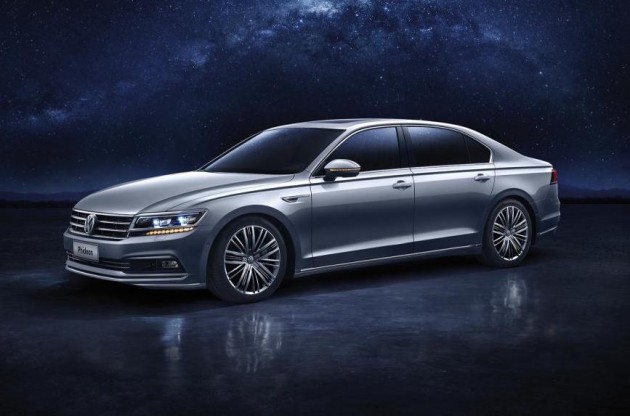 Despite its debut at the Geneva Motor Show, the PHIDEON is a China-only proposition. At 5.03 metres long, 1.87m wide and 1.48 tall, the car is marginally larger than the BMW 5 Series and Mercedes E-Class.
The car is larger than the Passat too, which sits on a version of VW's smaller MQB architecture shared with the Golf. Engines will include an Audi-derived 3.0-litre turbo V6 offering 220kW and 440Nm in the 4MOTION version, as well as a front-drive 2.0-litre turbo version, with a hybrid on the way.
Other trinkets include a soft-electric closing door system, massaging seats, and configurable ambient lighting colours. Adaptive cruise control, Apple CarPlay and Android Auto are just some of the technologies on board, more of which will be revealed later.
The car will hit that market in late 2016, with Volkswagen's partner SAIC (Shanghai Automotive Industry Coporation) handling assembly.
A new Phaeton is planned at the end of the decade. Initially expected to follow in the wheelprints of the original, as a tour-de-force with a 6.0-litre W12, the emissions scandal prompted a re-think of what the halo model should be, so it will now be an electric-only car when it lobs in 2019 or 2020.