Ford is toying with the possibility of an even hotter Focus RS, much like what it did with the RS500 edition of the Mk2 Focus RS, with numerous publications reporting hot prototypes out and about.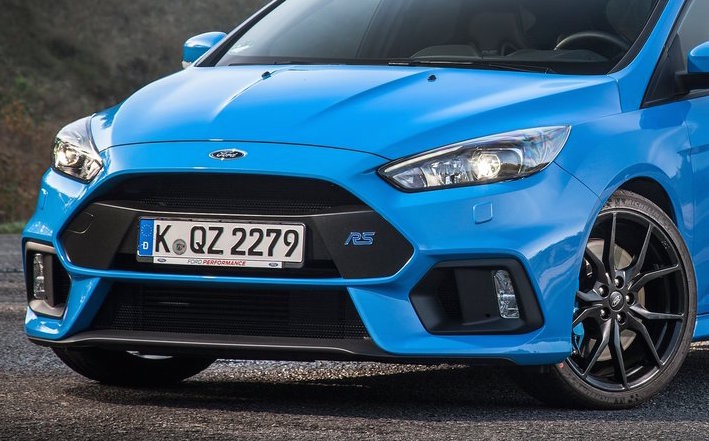 Already one of the fastest hot hatches on the market, with every review resulting in universal and rapturous acclaim, the new Focus RS is priced here from $50,990, with a long waiting list already. At 257kW and 440Nm, the RS dispatches 0-100km/h in 4.7 seconds and features an innovative GKN rear differential that allows tail-out 'Drift Mode'.
Nevertheless, competition is fierce in the sector and Ford is believed to be working on something even hotter. Volkswagen is preparing a 309kW Golf R 400, which might even dip into the 3.0-second mark for 0-100km/h. The company recently broke the front-wheel drive Nurburging record with the Clubsport S Golf – a title Renault may wrest back with the Clio R.S 16 and Honda with the next Civic Type R.
In any case, Ford may use a Getrag dual-clutch gearbox for the new 'RS500', making it the first non-manual Focus RS since the 2002 Mk 1. Power levels are said to be around the 300kW mark, with test mules showing aggressive bonnet vents and carbon fibre parts.
The last RS500 generated 257kW, offering a 0-100km/h of 5.4 seconds. Production was limited to 500, none of which came to our continent. All of them featured a stealth matte black paintjob while the name is a throwback to the Sierra Cosworth RS500 of yore.