Details and specifications of the all-new Lexus NX midsize SUV have been announced, including details of the Australian lineup which will include both hybrid and 2.0-litre turbo variants.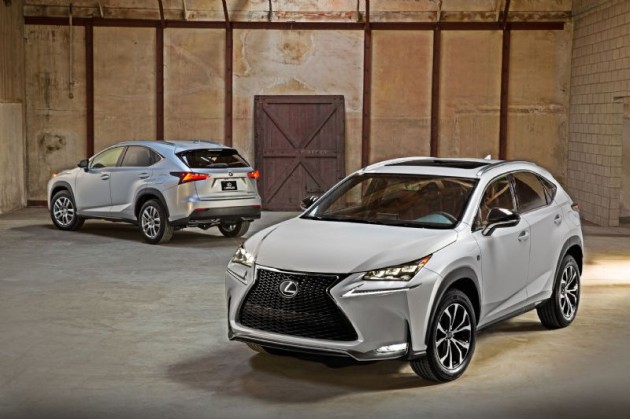 The NX is expected to be a very popular model for Lexus, with SUV sales continuing to make up a large portion of overall vehicle sales in Australia and abroad. During 2013, 333,511 SUVs were bought, which is almost as many as the total passenger car sales (566,454), excluding light and heavy commercial vehicles.
Aside from stepping into the popular midsize luxury SUV segment, joining the likes of the Audi Q3, BMW X1 and X3, and the Mercedes-Benz GLA-Class, the NX also debuts the company's first-ever turbocharged engine. Two variants will be introduced in Australia; the NX 300h and NX 200t.
The 200t is powered by a new 2.0-litre turbocharged four-cylinder producing 175kW and 350Nm. Lexus says the unit has been engineered to offer a balance between fuel economy, acceleration and power. It also claims a world-first combination of a water-cooled head, integrated exhaust manifold, and a twin-scroll turbocharger. Distributing the power is a six-speed automatic transmission, with either front- or all-wheel drive.
As for the NX 300h, it uses a 2.5-litre naturally aspirated Atkinson cycle petrol engine combined with an electric hybrid system. Overall power is rated at 145kW. It will be available in front- and all-wheel drive forms as well.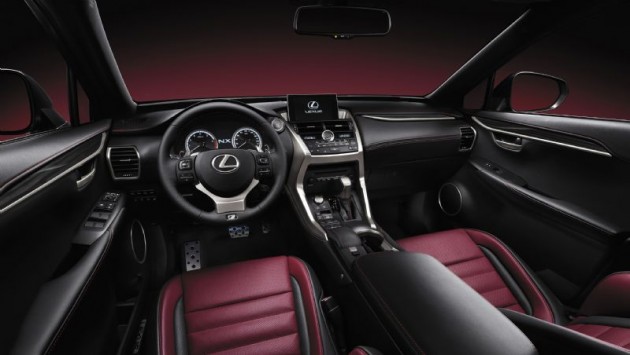 Inside, the interior has been inspired by 'premium urban sports gear', with an advanced Human Machine Interface including a twin-split dash layout. The upper dash is all about information and media, while the lower section is all about functionality including climate controls.
Specific features and equipment for the Australian market are yet to be finalised, however, all models will be available with, at least the option of, a panoramic view monitor, radar cruise control, rear cross-traffic alert, and head-up display.
Overall dimensions are as follows:
Length: 4630 mm
Width: 1845 mm
Height: 1645 mm (with shark fin antenna),
Wheelbase: 2660 mm
Track front/rear (with 225 tyre): 1580 mm/1580mm
Track front/rear (with 235 tyre): 1570 mm/1570mm
The NX 300h will be the first to launch locally, arriving in the fourth quarter of 2014. Buyers interested in the NX 200t will have to wait until early in 2015.