Australia has a diverse array of VL Commodores tuned to ridiculous levels, running ridiculous quarter-mile times and showing staggering dyno numbers. Enter the D'Annello Performance VL Calais turbo.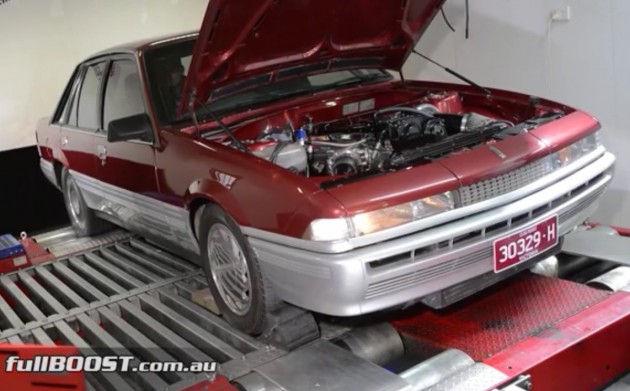 What sets the D'Annello Performance VL Calais turbo apart is its exquisite, understated stock appearance, down to the factory wheels.
Spotted on the street, nothing would give away the fact this car will lurch up like a funnel-web and attack the 400m drag strip in 8.47 seconds, at 168mph – hypercar fast.
To achieve this, the vehicle features a hybrid RB25DET/RB30 motor, Garrett GTX42R turbo, and a custom Garrett intercooler. Computations come in the form of a Wolf V500 EFI system, injecting copious amounts of E85 fuel. The thing makes 984hp at the back wheels (734kW) – around five times the power of the standard model.
If you want to get anywhere near that power onto the road, some heavy artillery is needed in the drivetrain department. A two-speed Powerglide and Ford nine-inch diff are employed to cop the punishment here.
Understanding the pant-wetting power and performance figures this thing can do makes the understated appearance that much more remarkable. Check out the video below, provided by enthusiast channel Fullboost, to see just what it can do.