Rimac Automobili has revealed more teaser images of the upcoming Rimac One Concept which is set for an official 2011 IAA Frankfurt Motor Show unveiling. The Rimac One Concept is being pitched as one of the most powerful fully electric supercars, offering 800kW.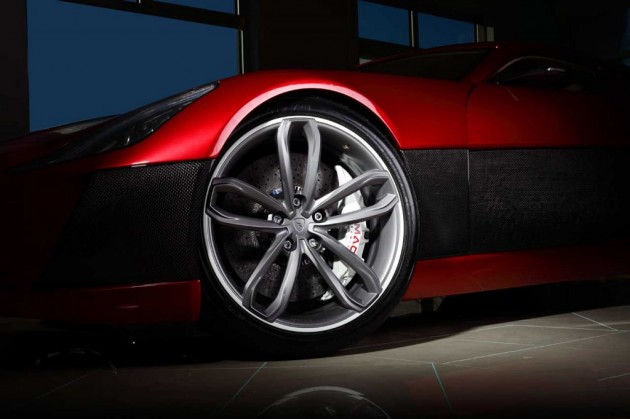 The new images show a bit more of the body design, which appears to take on a traditional long-nose coupe layout with a low-profile roofline and sleek yet aggressive front and rear ends.
As previously reported, the Rimac One Concept will feature four electric motors providing power for all four wheels. Overall output is claimed to be a whopping 800kW and 3800Nm. Rimac claims 0-100km/h in 2.8 seconds and a top speed of 305km/h.
The full Rimac One Concept will be unveiled at next week's 2011 IAA Frankfurt Motor Show. Stay tuned for more updates.
Also check out:
– Rimac One Concept front end revealed in teaser shot
– Video: Rimac One Concept teaser
– Rimac One Concept to be unveiled at Frankfurt show