General Motors engineers are currently hard away at work developing the upcoming 2014 Chevrolet Corvette C7, which will, according to internal sources, come with a new seven-speed manual transmission.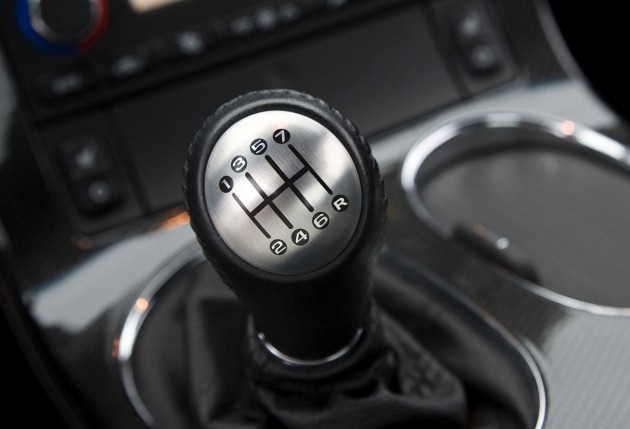 We've come used to seeing the number of gear ratios go up and up in recent times, in terms of automatic gearboxes. First there was the three-speed auto, then four-speed, then five-speed, nowadays, up to eight-speed is even common.
Porsche may have set off another trend though with the new 2012 Porsche 911; the seven-speed manual transmission. An internal source at GM has apparently leaked information that the next-generation Chevrolet Corvette C7 will come with such technology.
A report from Inside Line in the US says Corvette engineers are working with different ratio setups. It's unknown if the seven-speed manual will use a second overdrive gear above sixth or simply shorten up all ratios and leave a single overdrive, altered somewhat.
The purpose of the seven-speed manual, like in the 2012 Porsche 911, will be to increase efficiency during highway speeds as well as provide plenty of torque and acceleration in the lower gears. Final confirmation and details are yet to be made.
In other new Corvette news, the Chevrolet Corvette C7 is likely to feature a pushrod V8 engine, as with the existing range, however, efficiency will be improved thanks to direct injection technology and variable timing.
An element that is said to be a work in progress for the new model is the styling of the Chevrolet Corvette C7. Chevrolet designers are looking to walk that thin line between providing something fresh, but also a design that rings true to the Corvette heritage.
GM design chief Ed Wellburn recently said that's it's all about, "finding that right balance. You want it to be a new design, but it needs to be recognisable as a Corvette."
We'll be sure to provide images and previews of the new Chevrolet Corvette as soon as they are released. The new model is expected to go on sale some time in 2013.