Various international publications have been given access to review the new 2012 BMW M5 already, and have provided us all with early preview video reviews. Here's a couple of the latest.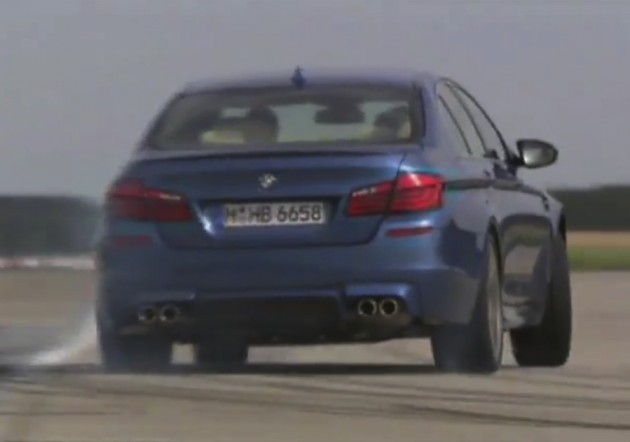 The 2012 BMW M5 video reviews may be a little short, but they're certainly sweet, giving us a quick interpretation of the new 4.4-litre twin-turbo V8 sedan.
We also get some decent taste tests of the sound of the new M5 as it belches out 412kW of power and 680Nm of torque. Click play below to see and hear for yourself.
You have got to love that crackling burble in between gear shifts as the engine momentarily skips a beat. Awesome stuff.
Also check out:
– 2012 BMW M5 – manual, ceramic brake and Active Sound Design options
– 2012 BMW M5 to feature in Forza Motorsport 4
– Video: Subaru Impreza WRX with BMW M5 V10 engine