Both BMW and Toyota are busy developing the new Z4 and Supra, sharing the same platform. And so far there has been no official confirmation of a dedicated performance version of either.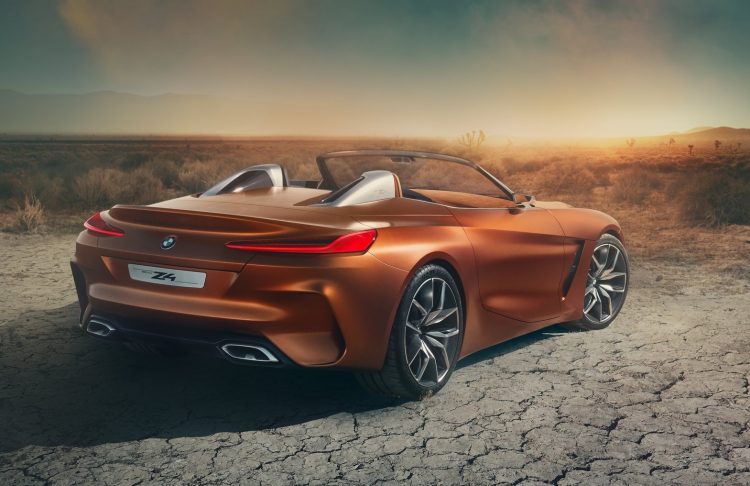 BMW has previously made the Z4 M, which was a proper M car based on the regular Z4 but completely overhauled by BMW M division. Will there be a new Z4 M? At this stage it doesn't seem likely but it there might be the next best thing.
According to an Autocar report, BMW is set to introduce an M Performance variant of the new Z4. Think of it as like a roadster brother to vehicles such as the M140i and M240i that also fall under the M Performance sub-brand.
BMW M Performance is an intermediate brand set up to bridge the gap between regular BMW models and the full-cream M cars. They feature performance components developed by M, such as brakes and suspension, and a tweaked exterior and interior.
Unlike M cars which use a completely rebuilt and bespoke engine based on a BMW unit, M Performance cars stick with regular BMW engines although they are tuned externally and often use sports exhausts and different mapping and so on.
For the Z4, we'd be guessing BMW will use the latest M Performance engine which is found in the upcoming X3 M40i. In that, the 3.0-litre turbocharged inline six produces 265kW and 500Nm. BMW may even decide to tweak that. Speaking with the publication, BMW's Dirk Hacker said:
"The appetite for an emotional driving experience is very strong. There is no announcement on a Z4 M yet but fast versions of the car look interesting."
As for the design, BMW revealed a concept Z4 (pictured) last year which will be used as inspiration for the production model. The production version is set to debut soon, with market entry taking place later this year. BMW Australia has previously confirmed the new Z4 will arrive in 2019.