Maserati may be heading to the 2016 Detroit auto show with its all-new Levante SUV, in production form, according to a new report.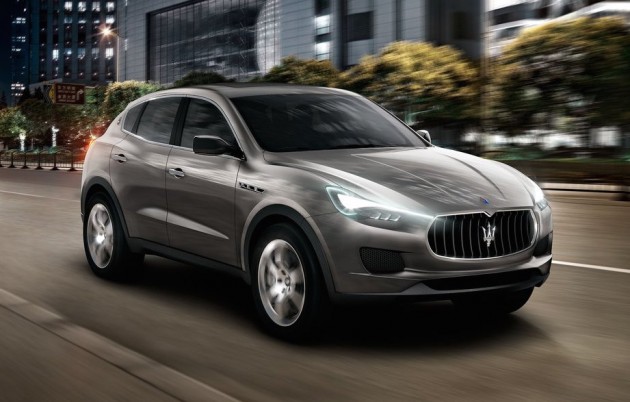 The Italian manufacturer has been spotted testing its upcoming foray into the luxury SUV market, named the Levante, and we could see an unveiling as soon as early 2016 according to a Telegraaf report.
The Levante takes much inspiration from the Kubang concept that was unveiled at the 2011 Frankfurt Auto Show, and is set to lock horns with the likes of Porsche Cayenne, and Mercedes and BMW luxury SUVs, and the upcoming Bentley Bentayga.
The Levante is expected to be powered by a range of engines, as well as a plug-in hybrid variant. The base diesel engine is set to borrowed from the Fiat-Chrysler empire, producing around 184kW, whilst the range-topping V8 may be pushing out more than 412kW.
The Levante is set to play a key role in Maserati's bold and aggressive new business plan, with the company hoping to increase sales up to 75,000 annually. A large proportion of these sales will be in Asia and North America, but Maserati is also hoping to grow sales in the UK which were at 319 units in 2013, to 3000 by 2018.
Maserati Boss Harald Wester has previously described the new SUV, saying that it will be a real Maserati. He said,
"Of course it is a real Maserati: sports and luxury can stand for different things. The market has changed, and the preference of our customers has changed. The sports car market has slowed down dramatically – the sports car market is 50,000 cars a year, the luxury SUV segment is ten times that."
If the information is correct, the production version will be unveiled at the Detroit show which is set to open in mid-January.