The teasers keep rolling in from Mitsubishi regarding the new 2016 Challenger. In the latest video, we get to see how the exterior was designed. We've also found an image showing the exterior in full during what looks to be an official photo shoot.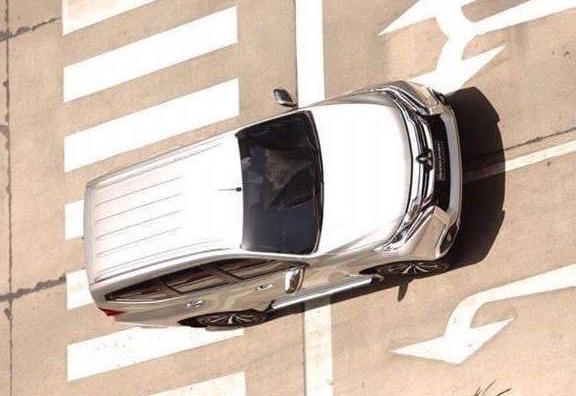 As we already know by now the next Challenger, or Pajero Sport as it is called overseas, will feature the company's latest styling language. In particular, the new 'Dynamic Shield' front end.
In the revealing image you can see the front end looks almost identical to the latest Outlander. From there, pumped wheel arches give it a muscular stance while the side windows are finished with a swept-up D-pillar at the back.
Underneath it all lies the platform from the Triton ute. Mitsubishi is likely to go for a more premium look and feel with the new model, potentially including improved interior materials and better ergonomics and refinement. The dash is also likely to feature the company's latest touch-screen system.
No details have been confirmed in regards to what sits in the engine compartment, however, it is expected to get the fresh 2.4-litre turbo-diesel four-cylinder that was introduced with the Triton facelift earlier this year.
In the Triton the engine produces 133kW of power and 430Nm of torque. Instead of restricting torque for the automatic, Mitsubishi has introduced a new five-speed auto which can handle the full 430Nm as with the manual.
Mitsubishi will unveil the 2016 Challenger at the 2015 Bangkok International Grand Motor Sale in Thailand on August 1. Market entry is set to take place shortly after. Click play below for a preview of its design.