McLaren has unveiled the latest addition to its Sports Series family, with the hardcore track-only 570S GT4 and the 570S Sprint joining the lineup.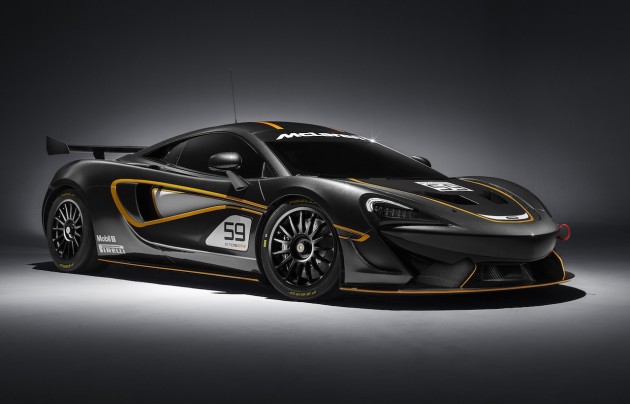 Details and images of the 570S Sprint are yet to be confirmed by McLaren, but we can confirm the GT4 will be powered by an updated version of the 570's 3.8-litre twin-turbocharged V8. Output figures have not been specified at this stage. Power will be of course transferred to the rear wheels via McLaren's seven-speed seamless-shift dual-clutch auto transmission.
Confirmation of the models comes before their final development stage. The GT4 will be tested during a full season of racing in the British GT Championship, consisting of nine races.
The GT4's track-only pedigree shines through with an FIA-approved roll cage and fire extinguisher system, significantly wider track, centre-locking magnesium wheels, Pirelli racing slicks, as well as a race-ready front splitter, rear diffuser and goliath rear wing.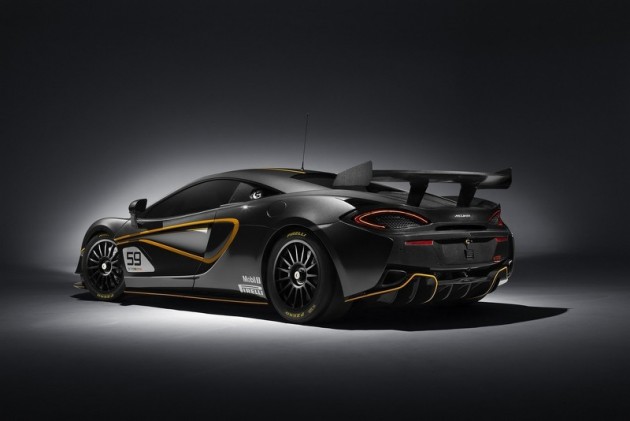 It benefits from McLaren's MonoCell II chassis, and a body constructed from a blend of aluminum and carbon fiber, as well as the removal of every single luxury you might enjoy in the stock 570 Sport Series, help to optimise its track performance.
It's sophisticated Penske two-way adjustable dampers combined with coil-over springs are set to extract as much performance as possible from the 18-inch 245/645 front and 305/680 rear Pirelli racing slicks.
The 570S GT4 will make its public development debut at the British GT Championship at Brands Hatch, UK this weekend. It will be eligible for all GT4-homologated championships globally from the 2017 season, with teams able to purchase one from a tickle over AUD$300,000
As mentioned, technical and pricing details of the 570S Sprint are yet to be released by McLaren, but when we know, you'll know.