The sixth-generation Ford Mustang is cementing itself in automotive history, currently on track to become the most popular sports car in the US for the second year running.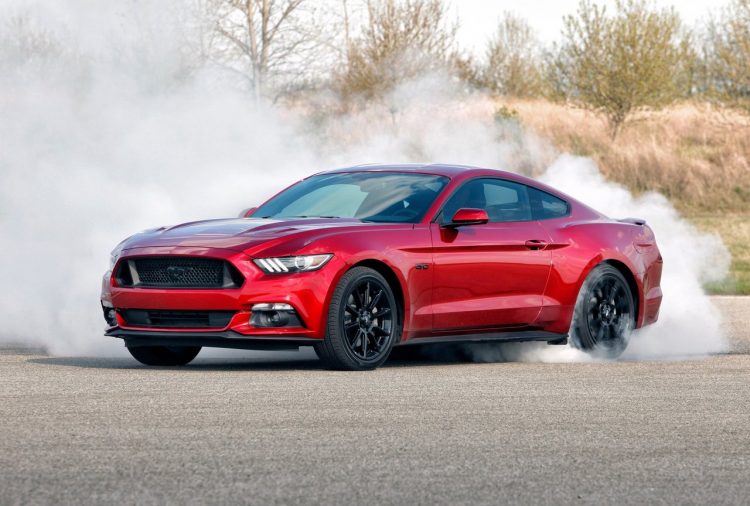 Ford has also confirmed waiting lists of more than six months for right-hand drive markets like Australia and the UK, as it struggles to keep up with demand for the iconic muscle car. Around 27,000 right-hand drive examples have already been produced in just one year on sale.
Carl Widmann, the Ford Mustang's chief engineer, said in a recent Automotive News report that;
"We are always trying to eke out one more right-hand drive unit if we can. We've exceeded expectations overall. We're getting happy customers across a lot of different regions."
Ford says the Mustang is the top-selling sports car in new, more obscure markets like Saudi Arabia, South Africa and the UAE, in addition to shipping 3800 units to China so far.
Here in Australia, the Mustang commanded a mammoth 44 per cent of its respective below-$80K sports car segment in the month of August. According to August VFACTS statistics, so far in 2016 3835 units have been sold, a 31.7 per cent share of the segment. Its closest rival, the Toyota 86, was sold to 1572 buyers in the same period.
The 2014 release (2015 in Australia) of the sixth-generation Mustang saw 81 new countries being offered the muscle car, and customer demand hasn't disappointed. Ford says it has sold 27,000 right-hand drive variants alone since production commenced 12 months ago.
Previously, the Mustang had limited international appeal, and was available mostly through importing the vehicle privately. With the sixth-generation, Ford banked on a more European look and drive translating to success in global markets.
In Germany, buyers are snapping them up faster than the most-popular and iconic domestic products like the Audi TT and even the Porsche 911. It was the sales leader in its segment for February and March this year, with most buyers opting for the 5.0-litre V8, and one in every three buyers going for the convertible. The Mustang was also the best-selling sports car in the world in 2015.
If Ford Australia ever introduced the hotter GT350, we think sales would go through the roof. At this stage there are no official plans to introduce the 392kW GT350 version.