The Ford Mustang was officially the world's best-selling sports car during last year, according to the most recent IHS registration data.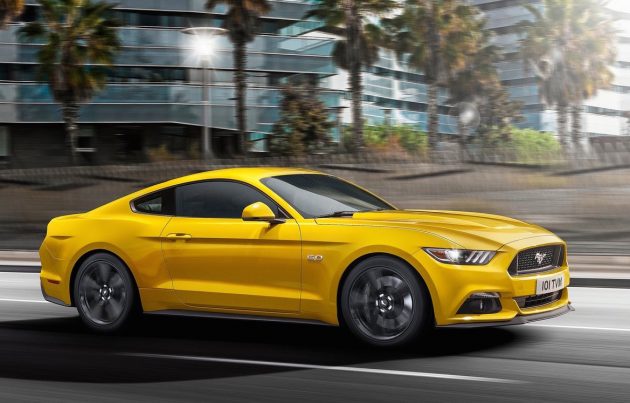 In its debut year on sale, the iconic muscle car beat out every other manufacturer to become the only sports car to sell more than 100,000 units in a single year, with over 140,000 units sent out. 110,000 of which were coupes, and 30,000 convertibles sold around the world, working out to 141,868 deliveries in a one-year period.
Ford managed to break the record despite Mustang production being extremely limited for some markets like the UK and China. Even in Australia the order list is filling faster than production allocation.
Unsurprisingly, the V8 variant has proved most popular among buyers, Ford sales analyst, Erich Merkle said: "That unmistakable V8 warble is a hot commodity outside the U.S."
He continued to explain that; "global markets have responded in a huge way. Ford Mustang was the only sports coupe in the world with more than 100,000 units registered last year."
In Australia, the Mustang managed to reach the top of sports car sales within its first three months of being on sale, with the Pony currently sold out until 2017. Ford has since announced an extra 2000 are on the way to Australian shores before the end of the year. Around 90 per cent of Australian buyers are opting for the muscular V8 powertrain over the 2.3-litre EcoBoost option.