The 2018 model year Ford Mustang facelift has been leaked in a promotional video, showing running footage of the GT with the Performance Pack option.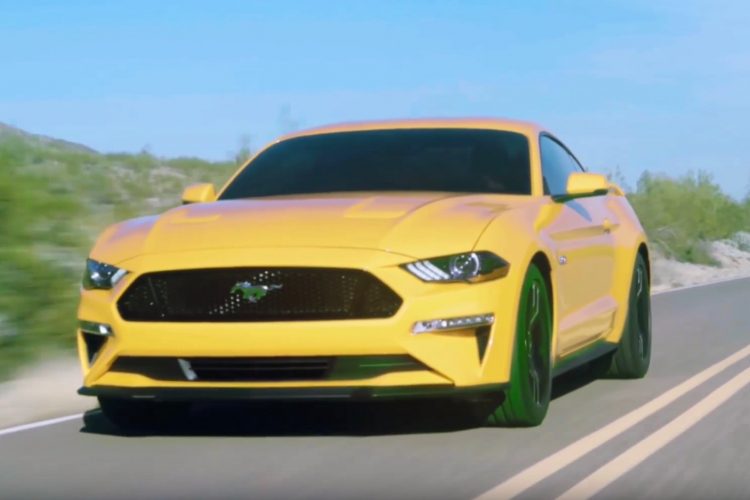 Compared with the outgoing version, it has revised headlight and bumper bar treatment, with the new headlights thinner, more sharply angled and pointing downward. The lower intakes and LEDs have been revised too, but from what we can see in the leaked video, provided by Mustang6G, the side and rear end of the car is ostensibly the same as today's model.
Rumours are that the V6 model, not available in Australia, will be dropped, leaving the EcoBoost four and V8 in the mainstream Mustang range. A 10-speed automatic co-developed with General Motors is expected to feature, as is magnetic ride control – a feature previously only seen on the GT350.
Other additions are expected to include a sports exhaust package and a handling upgrade pack offering stiffer springs, performance dampers and hardcore brakes. In addition, a 'carbon sport pack' is set to be part of the equation but the details of this are unknown at this point.
Ford announced earlier this year that the Mustang will receive a plug-in hybrid variant with V8-like power in 2020. What are your thoughts on the Mustang's new look?
https://youtu.be/CYTapi2s9DY