Spanish specialist car maker Tramontana is developing an insane new sports car called the Tramontana XTR. In terms of power-to-weight ratio, it doesn't get much better than this.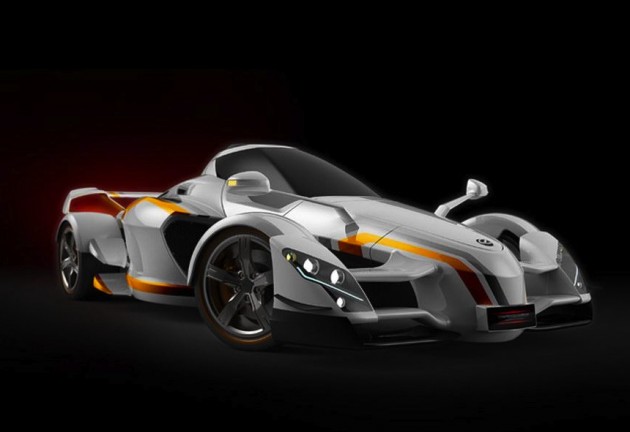 The XTR will be the company's successor to the 'R', featuring a super lightweight carbon fibre body with an overall weight of 1360kg. It will also feature a unique cabin layout inspired by a jet fighter.
Not only does the exterior design look like a jet fighter, the seating layout inside comprises of a driver's seat and a passenger seat behind the driver. Both are then enclosed under the same canopy, like a jet.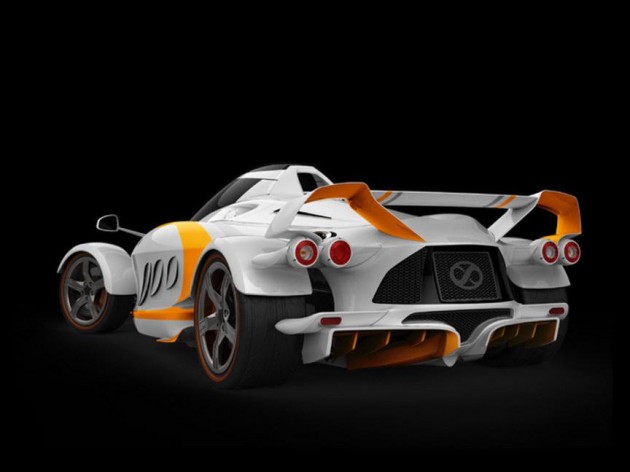 Power will come from a 5.5-litre twin-turbo V12 engine which is borrowed from Mercedes-Benz. It's heavily tuned and revised for the XTR and produces an incredible 662kW of power and 980Nm of torque.
As you can imagine, this sort of motivation will be substantial enough to propel the XTR very quickly indeed. The company is talking 0-100km/h in 3.6 seconds and a top speed of 344km/h.
Although 3.6 seconds might not sound totally ballistic, considering the more conventional Nissan GT-R covers the sprint in just 2.8 seconds, the Tramontana XTR is rear-wheel drive.
The body showcases various aerodynamically developed elements to give the XTR as much traction as possible, through the use of downforce. Although, with that kind of power on tap we'd bet it'd still be a handful to keep on the straight and narrow.
Tramontana is planning to release the XTR onto the market towards the end of 2012. Prices will start at 420,000 Euros (approximately AU$492,258). It's unclear if the car will be road legal or not.