Kia has named its new rear-wheel drive flagship sedn, ready to be exported to various markets. Called the Kia Quoris, which translates to 'core' and 'quality', the sedan showcases many new technologies for Kia, as well as the company's latest design language.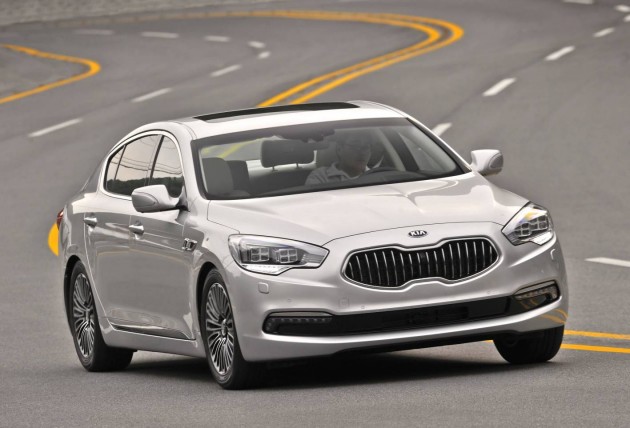 Unfortunately for us Australians, the sedan – also called the Kia K9 in its local market – will not be headed to local showrooms any time soon. Tony Barlow, Kia Motors Australia COO, recently said that although the flagship is appealing, it is not a priority for the local arm at the moment. He said,
"Kia Motors Australia currently has no plans to import the Quoris but will continue to monitor the local market and can revisit that decision should it become and appropriate option."
It is a shame as not only does it look quite modern and stylish, the running gear and technology underneath is also desirable. It features a string of advanced safety functions, normally only seen on high-end luxury vehicles.
Technologies include an Advanced Vehicle Safety Management system, which constantly communicates with the traction/stability control, the brakes, and the Pre Safe Belt systems in hazardous situations. The system uses a three-stage process:
Stage 1 – At a low level of collision risk, a visual warning appears on the LCD cluster and HUD.
Stage 2 – At a higher level of collision risk, in addition to the visual warning, an audio warning signal is sent out and the haptic seatbelt is activated via an electric motor, sending strong vibrations through the driver's seatbelt.
Stage 3 – When a collision is imminent, the AVSM automatically applies the brakes to reduce the impact speed. The electric motor and pre-tensioners of the PSB system are also activated to retract the seatbelt and hold occupants closer to their seats, ensuring maximum occupant protection and minimizing abrasions caused by contact with the airbags.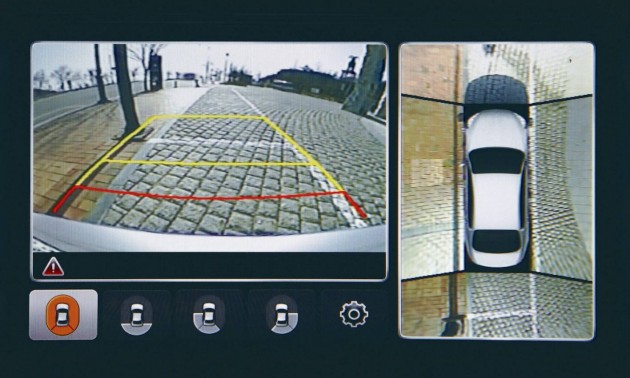 Other innovative features include Blind Spot Detection, Lane Change Assistance and Lane Departure Warning, as well as a comprehensive Around View Monitor system incorporating four external cameras.
Power comes from either a 3.3-litre V6 producing 221kW, or a 3.8-litre V6 with direct injection producing 246kW. Both are rear-wheel drive and feature an eight-speed automatic transmission.
The Kia Quoris will go on sale in selected markets during the fourth quarter of this year.
What do you think? Should Kia reconsider and launch the Quoris in Australia?