The hotly anticipated TRD Toyota GT 86 will make a debut at the 2012 Goodwood Festival of Speed this weekend. The factory-tuned model features various performance upgrades over the standard GT 86.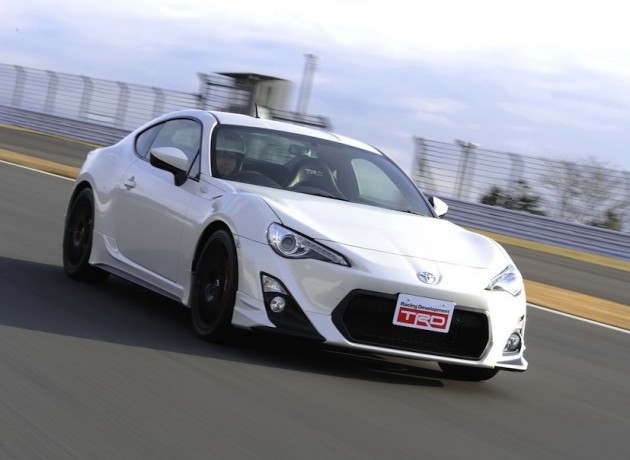 Simply called the Toyota 86 in Australia, the TRD version brings much sportier enhancements to the rear-drive coupe. On the outside the 86 gets a full TRD bodykit with sharper and lower front and rear bumper bars, side skirts, and a neat lip spoiler and diffuser at the back.
There was speak of a supercharger system under the bonnet, however, that has been shelved in favour of a slightly tuned version of the naturally aspirated 2.0-litre boxer engine. Thanks to a barking quad-outlet exhaust system and a new intake setup, the TRD GT 86 produces 154kW (up from 147kW).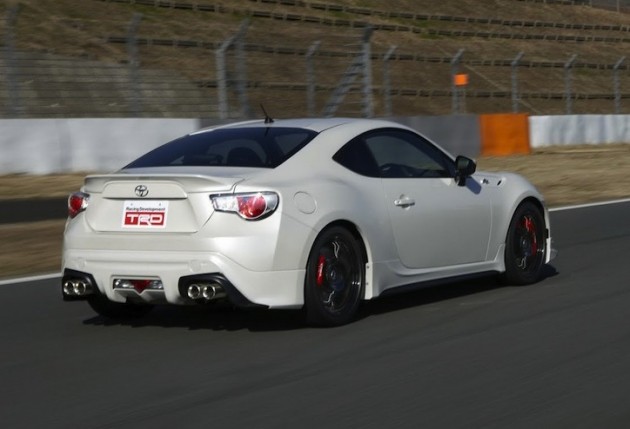 The outright power is not what makes the TRD version special though. All round performance has been lifted with help from a full sports lowered suspension system and uprated brake package. There's also a short-throw gear shifter inside, and new black 18-inch alloy wheels.
Overall, it is one tasty package. In Australia, TRD parts can be shipped in through various outlets, but not officially through Toyota. Toyota Australia does offer an aero kit for the GTS variant, which can be optioned through at the dealer.