Mazda has rotary fans spinning out like chooks on a rotisserie, with some very cryptic literature in its quarterly Zoom Zoom magazine.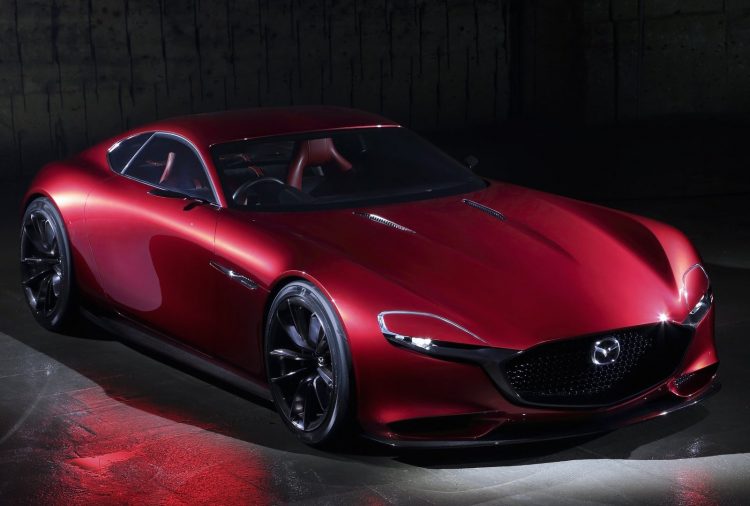 There is a section in the magazine dedicated to the 50th anniversary of the Mazda rotary engine, marking half a century since the debut of the Wankel-engined Cosmo. It says:
"It's been half a century since Mazda's rotary engine debuted in the Cosmo Sport, rewriting automotive history in the process. And the story's not over yet. Without the rotary engine, there would probably be no Mazda. And without Mazda, the rotary engine certainly wouldn't have been in production for nearly 50 years."
In the section entitled 'Looking to the Future' there are references to the 330cc range extender rotary used in the Mazda Demio RE. Recent patents uncovered hints that the use of a rotary as a plug-in hybrid range extender may be on the cards and the article confirms ongoing development in this area.
The Japanese carmaker has seemingly been hot and cold with the prospect of a new rotary sports car ever since the discontinuation of the RX-8 in 2012. Concepts such as the Taiki, Furai and RX Vision (pictured) interlaced with hints and denial from executives has left the idea of a new rotary sports car a mystery.
The RX-Vision shown at the 2015 Motor Show was mentioned as a 'symbol of the company's tirelessly challenging spirit' but then leaves the door open for a new model with: "But when its potential benefits are so striking — light, compact, smooth, quiet, free-revving — surely there is still a future for the rotary engine?"
A new version of that concept is said to be on the cards for an upcoming motor show, potentially followed by a'SKYACTIV-R' production version for Mazda's centenary in 2020.
What do you think? Are you excited about a rotary revival? Or are you pessimistic about this happening?