A Nissan Skyline tuning shop in the UK called RB Motorsport has burnt down, frying a number of custom GT-Rs and Skylines.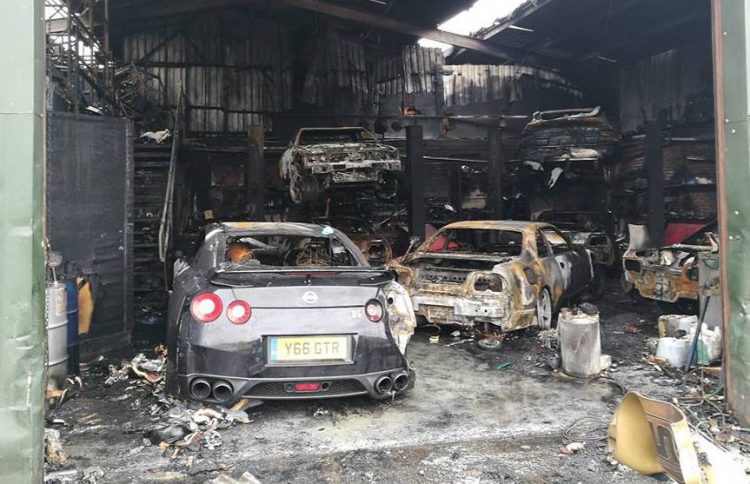 RB Motorsport sent out a message on its Facebook page saying that it isn't sure of the full extent of the damage, but says 99 per cent of everything has been destroyed.
As you can see by the images the entire contents of the workshop appears to have gone up in smoke, including bench areas, some structural elements of the building, and at least seven cars that were housed inside.
The car closest to the door looks to be a current R35 shape GT-R, which would be worth over 100,000 pounds, while up the back looks to be a 1990s Ford Escort Cosworth, and nearby a classic Ford Escort sedan.
Fortunately, there were no reports of injuries by the fire, except maybe the souls of the owners of the custom cars. RM Motorsport said:
"99% of everything has been destroyed unfortunately along with customers cars which we are most upset about, once we have more details we will publish them to keep our customer base informed."
Since leaving the message on Facebook the post has received almost 10,000 comments, with many offering their helping hand for the clean up.