It was previously speculated as a bit of a rumour but now there's official confirmation Alfa Romeo will borrow the next generation Mazda MX-5 platform for a new two-seat sports car.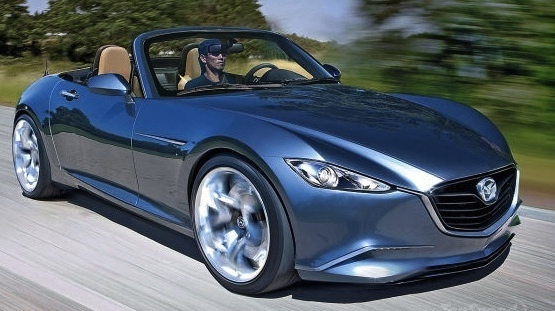 (Image: rendered speculation only)
Mazda Motor Corporation and Fiat Group Automobiles S.p.A. – Alfa Romeo's parent company – made the announcement yesterday which included the signing of the official Final Agreement.
"The new Alfa Romeo roadster will be developed for the global market, and will be based on the architecture of the next generation Mazda MX-5."
The car will be built by Mazda in Japan, while Alfa Romeo will adopt the foundations for its car, which Alfa Romeo describes as a "modern interpretation of the classic Alfa Romeo roadster".
Both cars will have unique styling in tune with each of the brand's image, and they will be powered by different engines sending power to the rear wheels. Specific engine details are still yet to be sorted for each car.
According to international reports, the Mazda version could be powered by a new 1.5-litre turbocharged four-cylinder, offering a similar sort of output to today's 118kW MX-5, however, torque would be considerably higher providing improved driving versatility and tractability.
Production of the all-new MX-5 is scheduled to commence in 2015.