Back when watching car videos on the internet was a sacred thing, there was video that everybody watched showing an epic top speed run of the original McLaren F1. Now is the time to get excited, as McLaren is apparently developing a successor. Let's hope another video reaches the same viral status.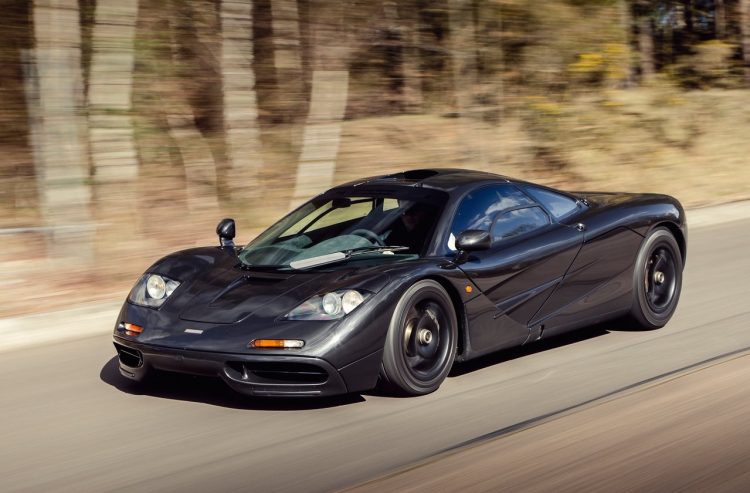 The news stems from an Autocar report which says McLaren's Special Operations division is working on a project, codenamed BP23, that intends recreate the legend. It's believed it will be a strict limited edition model, like the original (64 produced), with a very high top speed, like the original. Speaking with the publication, an insider apparently said:
"It applies the F1's three-seat configuration to a different need: rapid, cross-continental travel with supreme speed and style. The result will be the most exquisitely crafted and luxurious road-going McLaren yet made."
Bringing in a model more exquisite than the P1, which is the company's current flagship, is going to be difficult. But it's said the new F1 will be more about speed whereas the P1 is about overall driving performance and technology.
As such, the new F1 won't feature an electric hybrid system like in the P1. Instead, it's said to receive a heavily-tuned version of the company's 3.8-litre twin-turbo V8. Power could top out at around 540kW.
To help with performance the new F1 is set to receive a bespoke carbon fibre chassis and tub, keeping weight to an absolute minimum. Unlike the carbon tub used on every other modern day McLaren though, the new tub will be shaped to cater for a three-seat cockpit with the iconic central driving position. Yep, it's making a come back as well.
This is all very exciting news for supercar fans, as the original F1 is arguably one of the greatest supercars ever made. A debut is slated for 2018.