The first reviews are in for the Mercedes-Benz X-Class and the reviewers aren't as impressed as one would hope. Is the idea of a premium brand ute the problem? What if rival company BMW made a pickup truck/ute?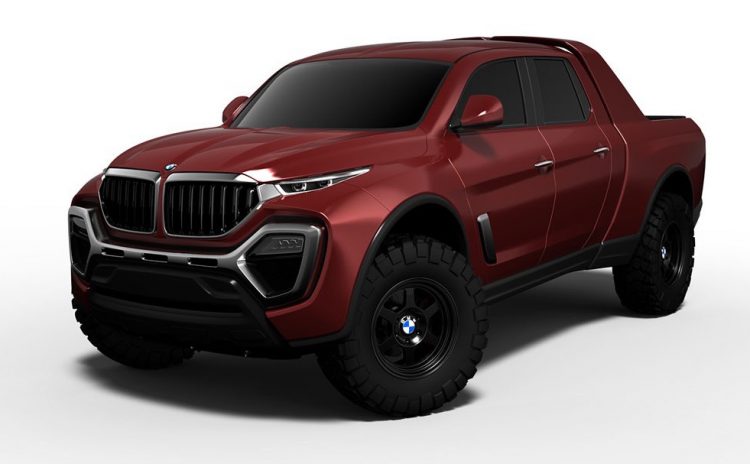 At this stage BMW has no plans to build a ute. However, if the Nissan Navara-based Mercedes X-Class proves popular BMW may eventually want to jump onto the bandwagon and provide something for the demanding market space. And to assist with our imagination, South Korean designer Taekang Lee has come up with a digital interpretation on what a BMW ute could look like.
Around at the front the concept does possess some of BMW's current design traits, with upright grilles with slimline headlights drawing off to the sides, and a set of side clusters with a sporty lower section. In our opinion it appears to be inspired by the i3 to some degree.
Along the sides you'll notice neat little side vents which are usually placed on BMW's two-door models. However, instead of being placed in the front guards these are on the front doors. Designer Lee has also cleverly worked in the traditional Hofmeister kink in the C-pillar, albeit a very small version.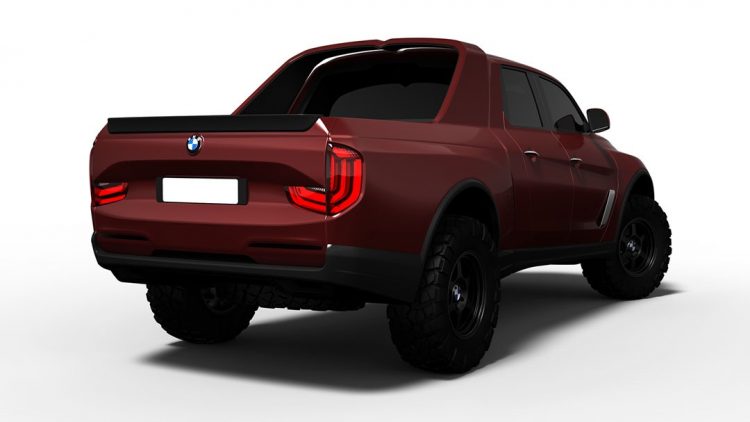 Finishing off at the rear is where things go a bit awkward in our opinion. The taillights look like they are mounted upside down or something, or not complete. The bolstered rear wheel arches give it a tough Baja-style look though, and the integrated black lip spoiler on the tailgate is a nice touch and probably something BMW would do.
While Mercedes-Benz has its commercial vehicle division, Mercedes-Benz Vans, BMW has never really been interested in that side of the market and thus doesn't have a set sub-division. This could slow down any development of an all-new pickup truck as it doesn't have anything to build on. We've heard rumours BMW has considered using the X5 platform for a ute, but there hasn't been any real substance to come from this.
BMW could also turn to Toyota for some help, considering it already has a cooperation program running for the development of the Z4 and new Supra. You only need to consider the popularity of the HiLux to see where BMW could go with the idea. We'll have to wait and see. In the meantime, feel free to give us your thoughts below. Would you like to see BMW provide a competitor to the X-Class? And would you be happy if it looked like this?