Bentley has taken the wraps off the new diesel version of the Bentayga SUV. And coincidentally, it comes in as Bentley's first-ever diesel production vehicle.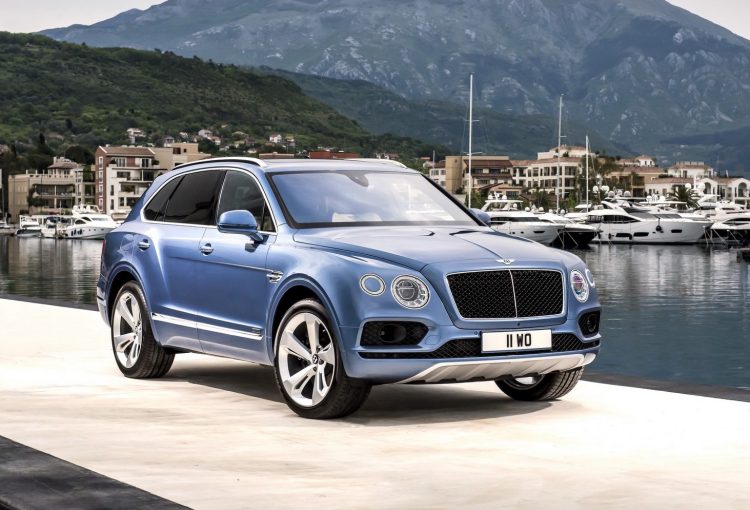 We'll cut straight to the point here. The Bentley Bentayga Diesel, as it's named, comes with a triple-turbo diesel 4.0-litre V8 engine producing 320kW and 900Nm. Volkswagen Group fans will be quick to spot the similarities with the new Audi SQ7, and that's because it features the same unit.
Like the Audi, the Bentley uses an industry-first tri-turbo system incorporating two conventional exhaust-driven turbines and a third electric-powered turbine. It's more of a supercharger, the electric unit, using the on-board 48V electric system, building boost in just 30 microseconds. This means there is virtually zero turbo-lag.
As a result, the big beastly land yacht is able to conquer 0-100km/h in 4.8 seconds, with a top speed of 270km/h. Bentley says an "immense amount of torque" is available from just 1000rpm, making progress both "seamless" and immediate.
The engine uses a Selective Catalytic Reduction exhaust system which promises to reduce nitrous oxides, helping to bring about a "class-leading" CO2 emissions score of 210g/km. It's also able to travel 1000km between fuel stops, the company claims. Fuel consumption is rated at 7.9L/100km on the combined cycle.
As with the regular Bentayga, the diesel version showcases some of the finest levels of luxury you'll ever see in an SUV. Buyers can select between a huge range of colours and trimming options, and special features including Mulliner Driving Specification 21-inch wheels, a Breitling clock, and a Mulliner Hamper Set complete with a refrigerator.
The Bentley Bentayga is yet to officially arrive in Australia but it is penned in for early in 2017. There's been no confirmation of the diesel but it would be reasonable to assume it is on the way as well.