Keating Supercars is celebrating its 10th anniversary this month, and to celebrate it lifted the lid on its upcoming Berus supercar.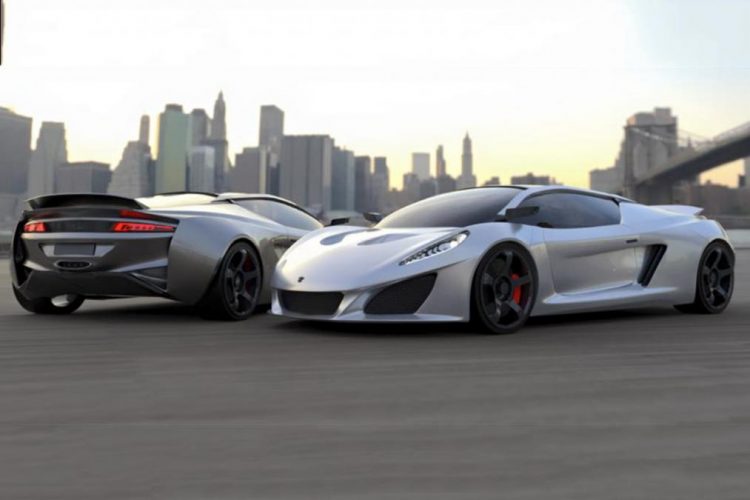 The Keating Berus is slated for an official unveiling at the Monaco Top Marques event in April next year. The Berus name is inspired by the Vipera Berus, a venomous snake. The car, too, packs quite a sting, with a V8 engine and claimed 0-100km/h time of just 2.4 seconds. There is also an electric variant of the Berus, complete with a 150-300kW electric motor pushing out 1340Nm of torque.
The front end looks like a mixture of the Hennessey Venom and Ferrari FF, which can't really be construed as a bad thing. Founder and CEO of Keating Supercars, Dr Anthony Keating, said:
"The Berus's namesake is reflected in its design; including the lights which resemble those of a snake and the front which appears to display the snake's fangs. The car is engineered, designed and will be built in Bolton. We're thrilled with our continued association with the University of Bolton and the development of CAPE which has been a testament to the University's drive and vision to excel. With the coming £13 million National Centre for Motorsport Engineering, designed to provide first-class facilities unrivalled in academia, Bolton will be the UK centre to study automotive engineering and motorsport technology."
The Berus is the latest creation from a long-running collaboration between Keating and the University of Bolton's Centre for Advanced Performance Engineering (CAPE). The first creation was the Keating TKR, unveiled at the London Motorshow back in 2006.
The TKR was soon followed by the SKR, which was a more road-focussed variant of the hardcore TKR. In 2001, Keating releaed the ZKR, whic, thanks to a 484kW powertrain, could hit the 0-100km/h mark in just 3.5 seconds. Next was the ever-so-controversial Bolt, which was unveiled with an optimistic top-speed claim of just under 550km/h.