British car fans will remember Lister and its Le Mans racing cars from the 1980s and '90s. Well, it seems the company is ready to reveal its first new model of the 21st century. Welcome to the Lister Thunder.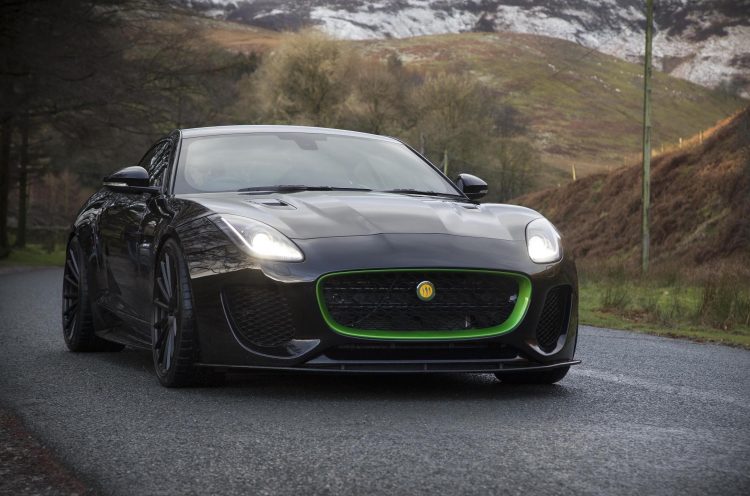 Obviously the car is based on the Jaguar F-Type coupe, wearing much of the Jaguar's body, and using most of its V8 engine, but this is a much more exclusive package. Lister and Jaguar have a long history together. You might remember the Lister Storm road car which featured a V12 engine from Jaguar.
For the new Thunder, Lister Motor Company has enlisted its extensive coachwork expertise to enhance the F-Type body. There's a bespoke carbon fibre front bumper bar with an extended lip spoiler, and a unique bonnet complete with vents.
At the back there's a matching carbon fibre rear bumper bar with an integrated diffuser, with a set of Lister carbon exhaust tips that apparently provide a "thundery note" when the engine is revved. A solid brass Lister badge is added to the rear spoiler.
Power comes from a 5.0-litre supercharged V8 that has been tweaked and tuned to produce 666hp, which translates to a whopping 497kW. This is a big jump up from the standard Jaguar F-Type, which produces 375kW, 404kW, and 423kW, depending on the variant.
Across the tarmac Lister says the beast can cover 0-100km/h in just over 3.0 seconds, with a top speed in excess of 322km/h. Details on how the extra performance is extracted haven't been revealed.
Lister is planning to build just 99 examples of the Thunder, however it is offering a carbon fibre bodykit similar to the Thunder's theme for existing F-Type owners. It's priced from £19,950. For the full turn-key car, prices start at £139,950.
Production takes place at the company's engineering factory in Cambridge in the UK. A proper debut is penned in for the Historic Motorsport International event in London from February 15.