Those crazy French boffins at Renault's Sport division have transplanted the Megane R.S. 275's 201kW/360Nm 2.0-litre turbo engine and six-speed manual gearbox into the smaller Clio R.S body, for fun, culminating in the Clio R.S 16 concept. This is the car that was leaked online last week.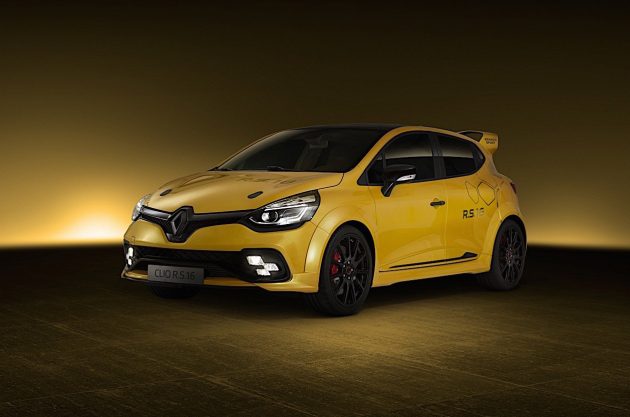 Yes, that's right, a Renault Sport Clio with a proper six-speed manual gearbox. While the company is calling it a concept at this stage, it stands a real chance of production if Reggie can get the numbers to stack up.
To keep weight around the 1200kg mark – or some 84kg less than even the Megane R.S. 275 Trophy R – the rear seats and air-con are thrown in the bin, while a featherweight lithium-ion battery is used.
Plenty of chassis rework was necessary to make it all fit, from a 60mm increase in width, to using a combination of previous Clio R.S. and Megane front suspension components, with the Clio R3T rally car donating its entire rear setup. To get the right note, a titanium Akrapovic twin exhaust setup is used.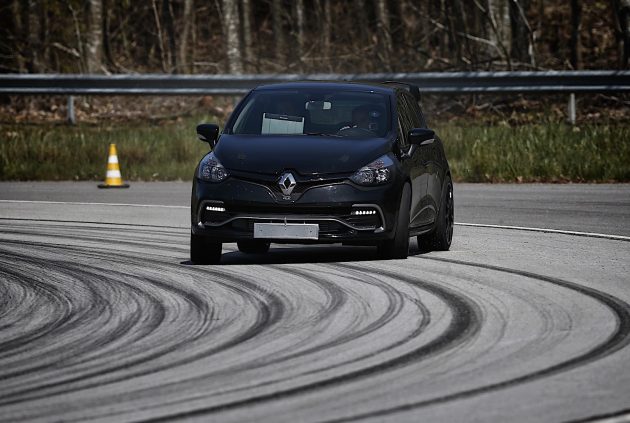 Externally, the R.S. 16 boasts pumped guards sitting over 19-inch charcoal alloys. The front air dam accommodates LEDs and bigger openings for the additional cooling needs. A rear spoiler adds 40kg of downfoce at speed. It was also designed to help celebrate Renault Sport's 40th anniversary and its return to Formula One.
If it goes into production in some form or another, it could see Renault snatching back the front-wheel drive Nurburging lap record from Volkswagen, of which snatched the crown with a 7:49 time with the new Golf Clubsport S recently. It could also prompt other carmakers to imitate it – we'd love to see a Fiesta RS with Focus RS mechanicals, much the same way the Sierra Cosworth donated its innards for the Escort Cosworth in the '90s.