Ford is reportedly considering producing a hotter, higher performance version of the already-potent new Focus RS, especially if the regular version proves popular.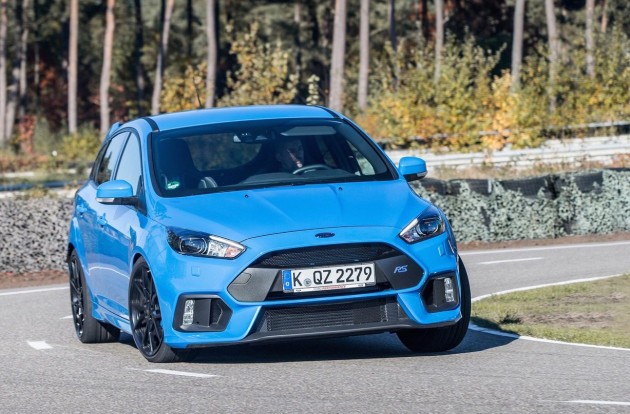 According to a recent Autocar report, Ford engineers already have ideas for a hotter version and are simply waiting for the go-ahead from company bosses to put it into production.
With the standard RS featuring a heavily boosted 2.3-litre four-cylinder producing 257kW, a hotter version is expected to showcase weight reduction and drivetrain tweaks to make it even quicker and not engine tweaks.
In standard form the RS can cover 0-100km/h in just 4.7 seconds, with predictions pointing to a potential sub-4.0-second time for a hardcore version. It's understood the standard car could improve the sprint somewhat simply with a more serious tyre and wheel package.
As well as unique wheels, the hardcore variant could come with an enhanced Powershift dual-clutch transmission to cut down shifts times, further improving performance. A limited-slip differential is also said to be on the cards.
Lastly, Ford might introduce a range of carbon fibre components such as brakes and panels, with forged aluminium suspension parts potentially contributing to a total weight saving of around 100kg.
If all of this ends up coming to fruition, we could be about to see the world's quickest and fastest hot hatch ever made. Let's keep our fingers crossed.